Discount:
10% off food
Address:
32 Deptford Church St, London, SE8 4RZ
Website:
Do you care about your local community? Are you tired of shopping in the same big multinationals? Do you love living here and want to be able to afford to live here?
Then get the South London Club Card and support your local independent businesses.
the birds nest: Pub and Music Venue in Deptford
The Birds Nest is a locally renowned pub and hostel located in the heart of Deptford.
Located at the end of Creekside and on the borders of Greenwich and Deptford, the pub is a hub of artists and musicians. Live music varies from folk to hardcore punk, Blues to Ska, established well known bands, to up-and-coming local talent. Art exhibitions are held monthly at their own gallery, named "Undercurrents Gallery" and showcases emerging, underground and more established visual artists. The Birds Nest always has quality music and art.
Their food menu is extensive to say the least, and includes a huge range of burgers; bar classics such as Calamari, Chunky Chips, Whitebait and more; all day breakfasts; and a delectable Sunday Roast. Check out the full menu here.
Formerly The Oxford Arms, the pub has hosted such big names as Squeeze and Dire Straits and continues today to bring top bands to Deptford. Further back in the 16th century, the pub was a centre for arts. Deptford Theatre was joined to the pub, and through this, the legendary playwright Christopher Marlowe was connected to the pub.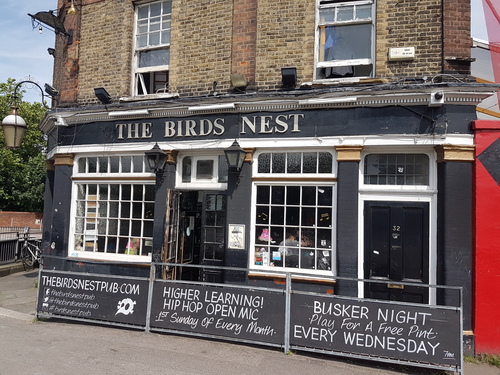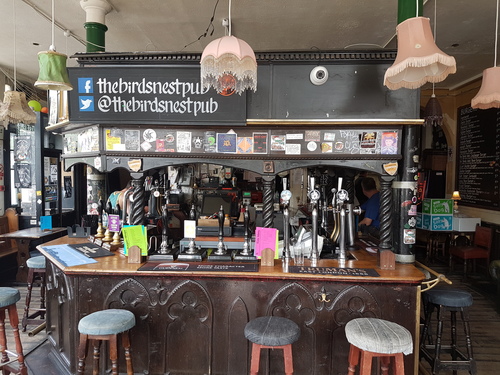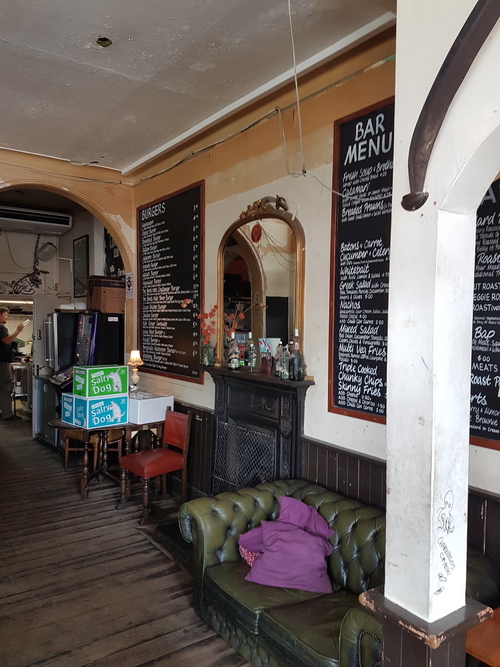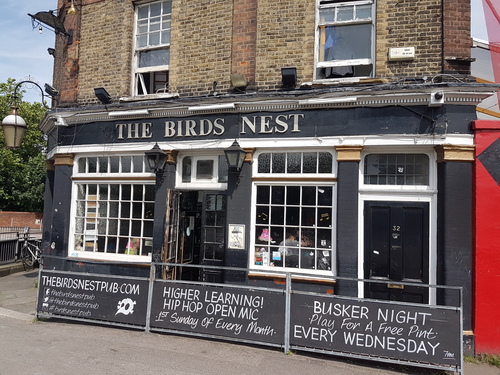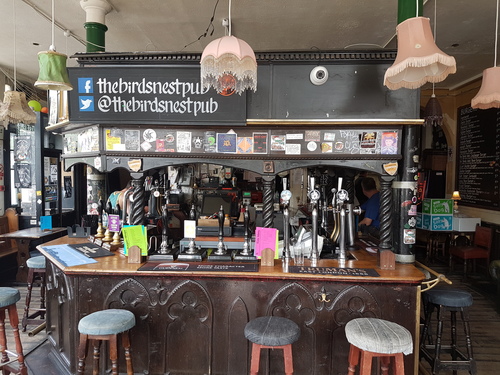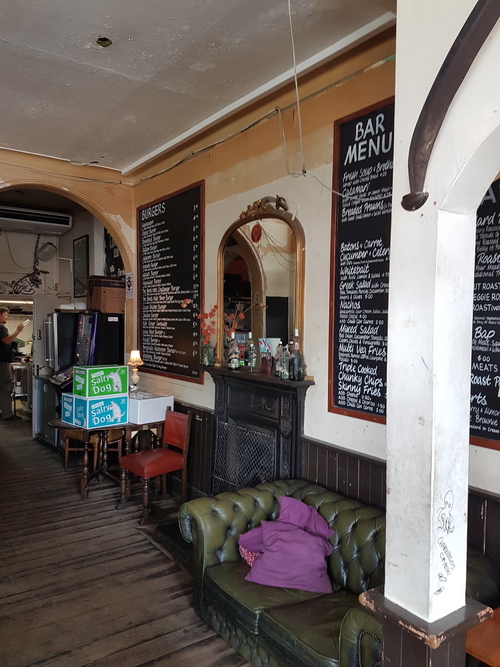 OPENING HOURS
Monday: 12pm - 11pm
Tuesday: 12pm - 11pm
Wednesday: 12pm - 11pm
Thursday: 12pm - 11pm
Friday: 12pm - 1am
Saturday: 12pm - 1am
Sunday: 10am - 10.30pm