Looking for somewhere to take care of your furry friend's health, but want to support an independent business at the same time? We'll take you through all the best independent veterinary practices in South London where your little sidekick can receive the best care from the most dedicated staff.
Kenbury Street, Camberwell, SE5 9BS
Founder David Cuffe wanted The London Animal Hospital's main focus to be creating flexibility for busy pet owners. Their idea is simple: pets don't have a regular schedule, so why should the vets? That's why this one is open 24/7, ready to treat your pet when you are. If you bring your South London Club Card on your next visit, you can get 15% off pet food!
The London Animal Hospital
52 Abbeville Road, Clapham, SW4 9NF
This is another vets run by the committed David Cuffe, aiming to make this surgery a dop-in hub for pet owners, meaning you'll never have to wait to receive the professional advice you need. Their high level of compassion is widely praised, remembering that these animals are not just merely 'pets', but companions through thick and thin. Use your South London Club card here and receive 15% off pet food!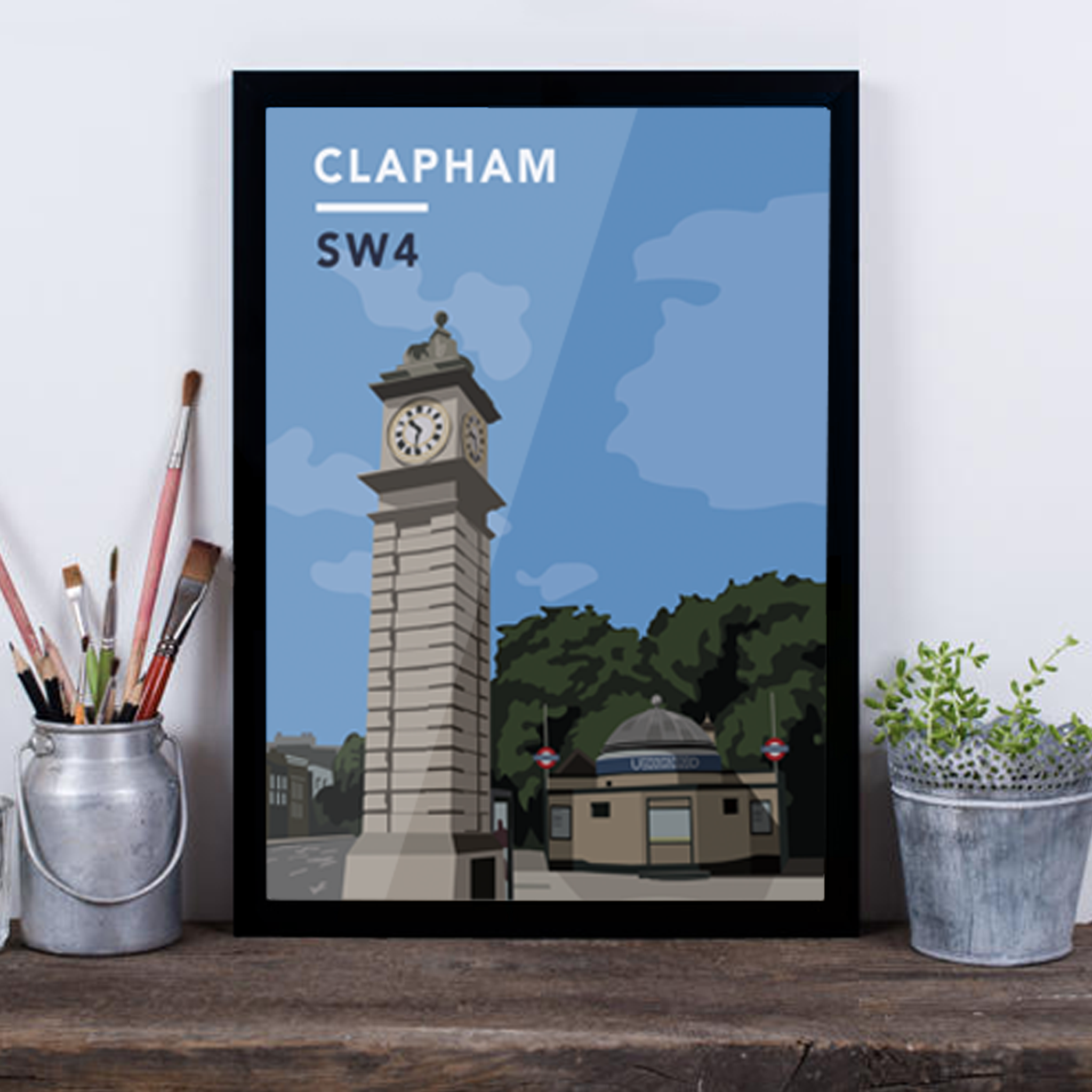 Clapham Clock Tower And Underground Station SW4 - Giclée Art Print
Straight Outta Streatham T-Shirt
101 Sternhold Avenue, Streatham Hill, London SW2 4PF
This vets has a long 30 year running, consistently bringing high quality care to every pet patient. They have earned many achievements in their running, including Cat Friendly Clinic Gold Level Status. Worried you can't go into the practice? Their website has an Interactive Symptom Guide, where you can get the information you need fast.
3-7 Hermitage Lane, Norbury, SW16 3LH
Offering valued pet care, Easipetcare also has affordable prices to match! Their consistent pricing, however, never means their pet care is compromised. Their team has extensive knowledge and experience to care for all of your pet's needs, with their customers rating them a 9.5/10 for value for money. If you're lucky enough to have a South London Club card, you can get 10% off all consultations, vaccinations, neutering and microchipping, when not used in conjunction with any other offers.
48 Mayow Rd, Sydenham, London SE26 4JA
This dedicated team of animal lovers specialise in keeping your pets happy and healthy! They offer full surgical facilities including a modern operating theatre, as well as boarding for cats that require special veterinary attention, such as cats with diabetes or other conditions requiring tablets and injections. They also give free advice on diet, worming, flea control, neutering and vaccinations. With your South London Club card, you can get your first consultation free and a £10 vaccination for new clients.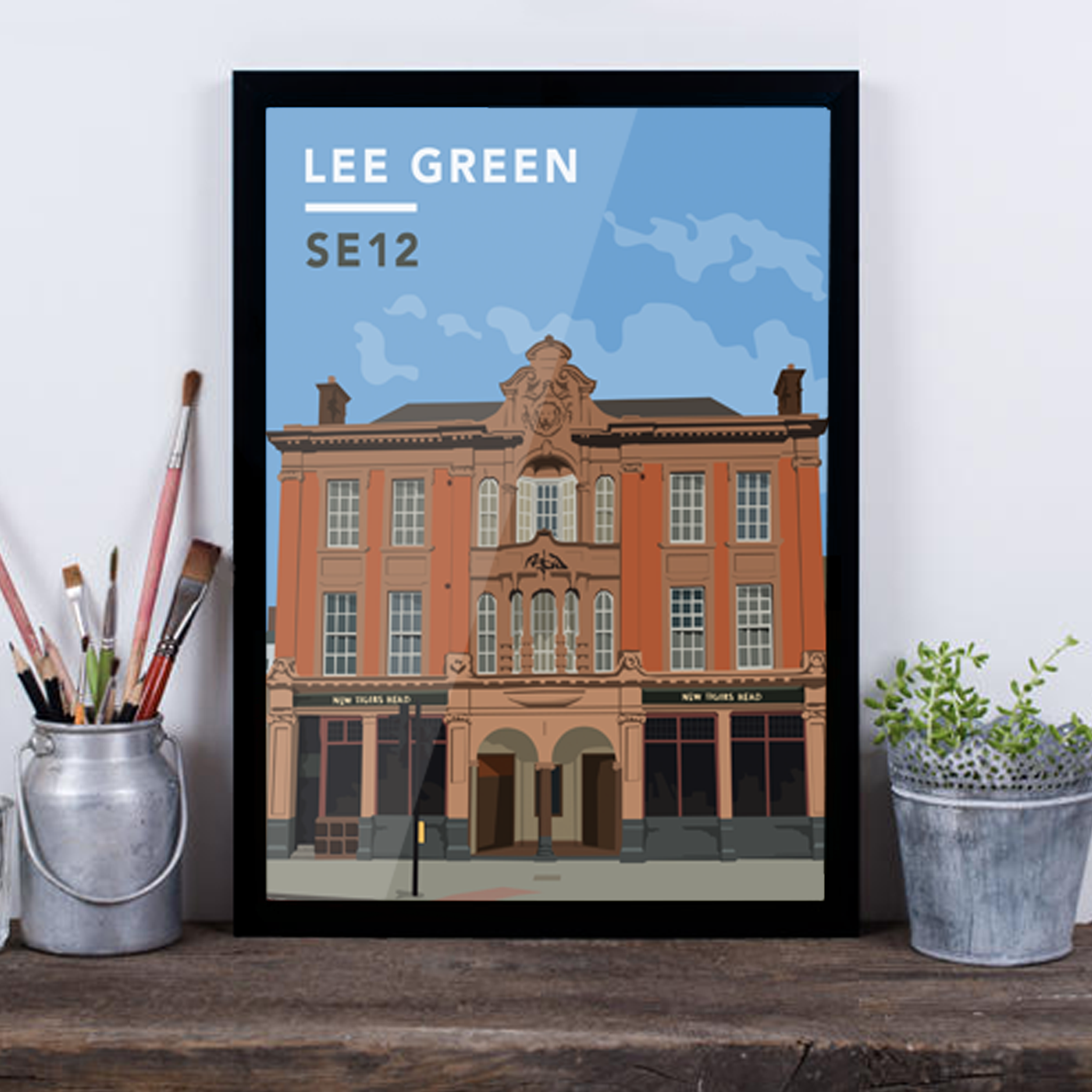 Lee Green/Old Tigers Head SE12 - Giclée Art Print
159-161 Lee High Road, London, SE13 5PF
This practice offers up to date services and equipment, so your pets can receive the latest and most effective treatments. One of their latest offers is the MMP cruciate repair system for dogs. This is the most modern form of cruciate repair and allows for one of the quickest return to athletic performance.
9 Shardeloes Road, New Cross, London SE14 6NZ
The three mantras for this vets are passion, dedication and excellence, so it's safe to say your pets will be in good hands! Their polite and friendly staff are there to welcome you at the practice's bright and airy reception 6 days a week. Their regularly updated Facebook page is filled with useful tips and tricks on what you can do to look after your furry friend.
John Hankinson Veterinary Clinic
105 Humber Road, Blackheath, London SE3 7LW
Blackheath Veterinary Surgery is renowned for their caring and expert advice, offering personal support for every customer and little patient that walks through their doors. Their services include high quality X-rays, ultrasound and keyhole surgery. This vet also makes sure you, the owner, are provided with detailed information about your pets at every visit!
Blackheath Veterinary Surgery
10 Bromley Road, Catford, London SE6 2TP
Fitzgerald Veterinary Care is a locally owned and run business, with their staff having the understanding that your pet is part of your family. That's why every pet is treated as part of their family too when they enter their clinic. As well as offering top quality services, there is also a large and airy garden to allow your poorly pets to enjoy the fresh air in a safe environment.
30 Clifton Road, South Norwood, SE25 6NJ
Paxton Vets have been voted in the Top 3 Vets in the Croydon Area, with a close knit staff that enjoy helping your pets feel better. They were recently proud sponsors of the inaugural Gipsy Hill Village Fete Dog Show, reminding us that our pets need to have fun as well as stay healthy! Their articles on pet care and advice can be found on their webiste!
32 Hardens Manor Way, Eastmoor Place, Charlton, London, SE7 8LP
Barrier Animal Care promises to deliver a personal and caring touch for every pet that walks through their doors. They are proud to reward loyal customers, with offers such as receiving £20 off when you recommend to a friend. Free flea and tick checks are also available, as well as giving free online pet advice on their website!
Barrier Animal Care Clinic
224-228 Railton Road, Herne Hill, London, SE24 0JT
Located opposite Herne Hill station, this local veterinary surgery are always encouraging new pet owners to put their trust in their fully trained and experienced staff, with a £10 discount for all new customers. They don't only treat your poorly pets, but specialise in prevention, proving that this vets' priority is animal care.
Brockwell Vets
130 Streatham Vale, London, SW16 5TB
Nothing is too much trouble at Vale Veterinary Clinic, their website providing extensive information about how you can look after your puppy or kitten in those important first few days. Join their Pet Care Plan and receive discount rewards for your continued loyalty, meaning you could save up to £100 a year!
What Is The South London Club?
The South London Club is a local discount card to help support small independent businesses across South London whilst saving all who live, work & play in South London money! With over 850+ local discounts to choose from, you will discover & explore all the best hidden gems in South London. Join over 7,000 of us & celebrate all that's independent & South London!