Infamous and anonymous artist Banksy gives an unused shop in Croydon a new life with his stunning unique artwork. Some of the fascinating pieces featuring in the shop include a Tony the Tiger rug and the stab vest worn by Stormzy when he headlined at Glastonbury Festival earlier this year.
There is clever signage around the stab vest, stating it is 'a version of the 'John Bull' English gents waistcoat updated for modern times. This customised body armour is capable of stopping bullets up to .45 calibre and is fully stab proof...Yet not machine washable [sic]. Signed, Edition of 5 plus 2 A/P.' Right on brand for the artist, Banksy uses consumerism to his advantage, using the language to expose its futility in reality and the prominent danger of violence in our society.
You can find the display on Church Street, where it appeared overnight and was seen by locals on the morning of the 1st October 2019. It has been reported that Banksy was 'forced' to launch an online shop called Gross Domestic Product. This was because a greeting card company was attempting to use his name in their products.
However, as always with Banksy, the merchandise he will be selling will have a dark twist. Some of the products include welcome mats made out of life vests salvaged from Mediterranean shores and disco balls made from police riot helmets.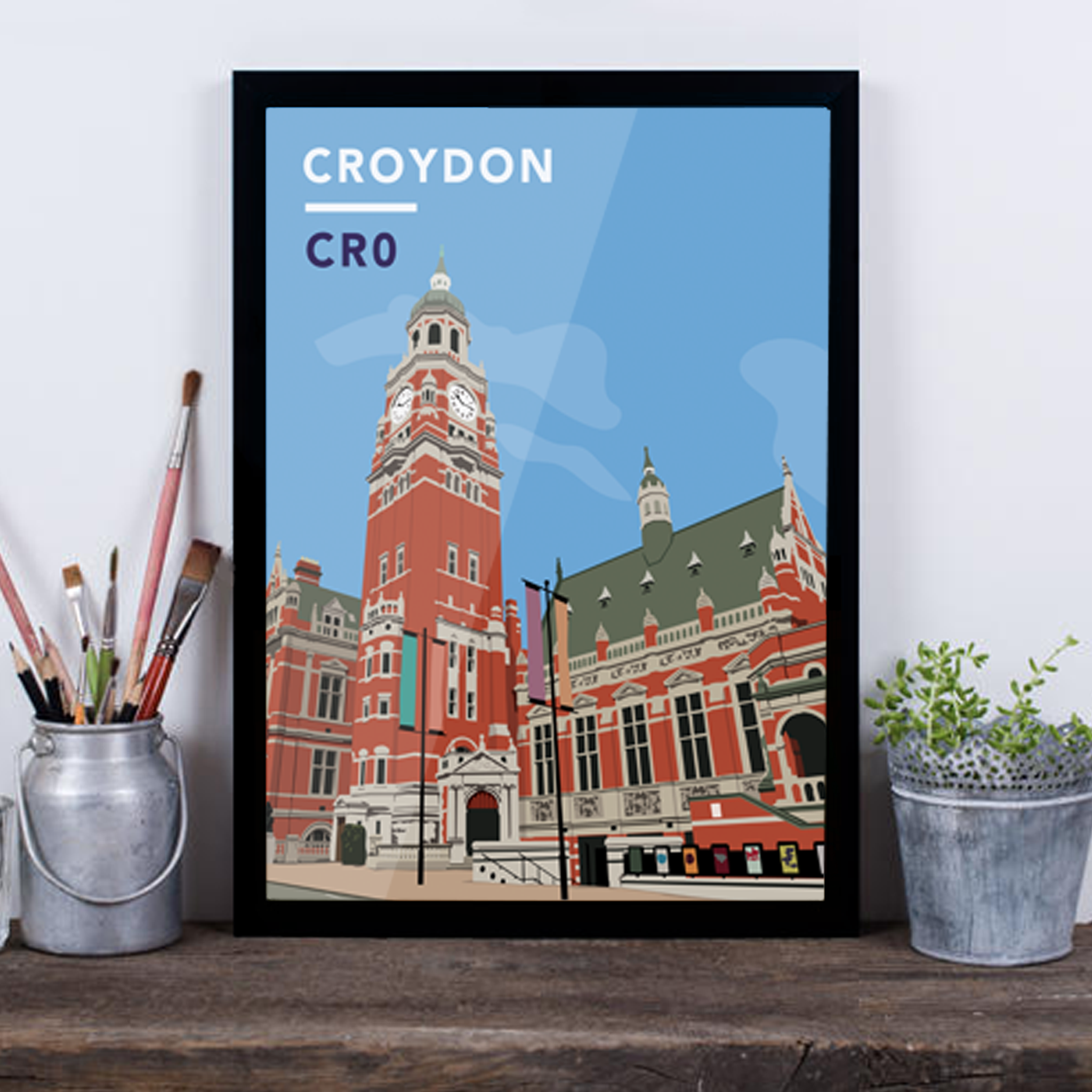 Croydon Clock Tower And Town Hall CR0 - Giclée Art Print
Croydon 90s Style Unisex T-Shirt

Banksy has stated the money from these sales will go towards a new migrant rescue boat to replace one that had been supposedly confiscated by Italian authorities. In many of these art pieces, particularly the Gross Domestic Product poster, Banksy uses witty wording to evoke the deeper meanings behind his pieces. Instead of art imitating life, Banksy wants his art to irritate life.
Once again, this brings even more buzz to the Banksy name and distinctive art he produces, being used as a protest to higher authorities and the toxicity of modern day life. Many Banksy fans and curious locals alike flocked to the scene yesterday morning, perhaps a few hoping they could spot the mysterious figure.

We urge you to check out this incredible display for yourself and, in the words of Banksy himself, it's 'probably best viewed at night'.
What Is The South London Club?
The South London Club is a local discount card to help support small independent businesses across South London whilst saving all who live, work & play in South London money! With over 850+ local discounts to choose from, you will discover & explore all the best hidden gems in South London. Join over 7,000 of us & celebrate all that's independent & South London!