Tyron and Rebiye make a striking pair in their chef's whites in the little kitchen at Hither Green's Good Hope Café - where tonight's supper club is held. They have a way of instantly making you feel part of something good, wholesome and cool. It's a definitively family affair, with Kem (Tyron's partner and Rebiye's brother) greeting guests like old friends as they come through the door, and the siblings' mother trotting out hot plates from the kitchen and totting up bills at the end. It was Good Friday and I was worried we were running a little late, envisioning a long table of hungry strangers to apologise to as we found our place in their midst. But as we walk through the café's glass front, I quickly realise this isn't that kind of supper club and quickly adjust myself to the vibe the close-knit team have created - this is a supper club with sophistication, with sass.
While the tickets are purchased online and the menu is sent out in advance, the rest of the experience is more like a restaurant takeover. We are given our choice of table - we pick one by the large front window to enjoy the last of the evening light - and are soon ordering our first drink from the little list tucked alongside the exotic centre-pieces of hollowed out pineapples, flowers and hot pink candles. The bottle of wine we picked up from the corner shop on our way lies forgotten under the table - this isn't that kind of supper club.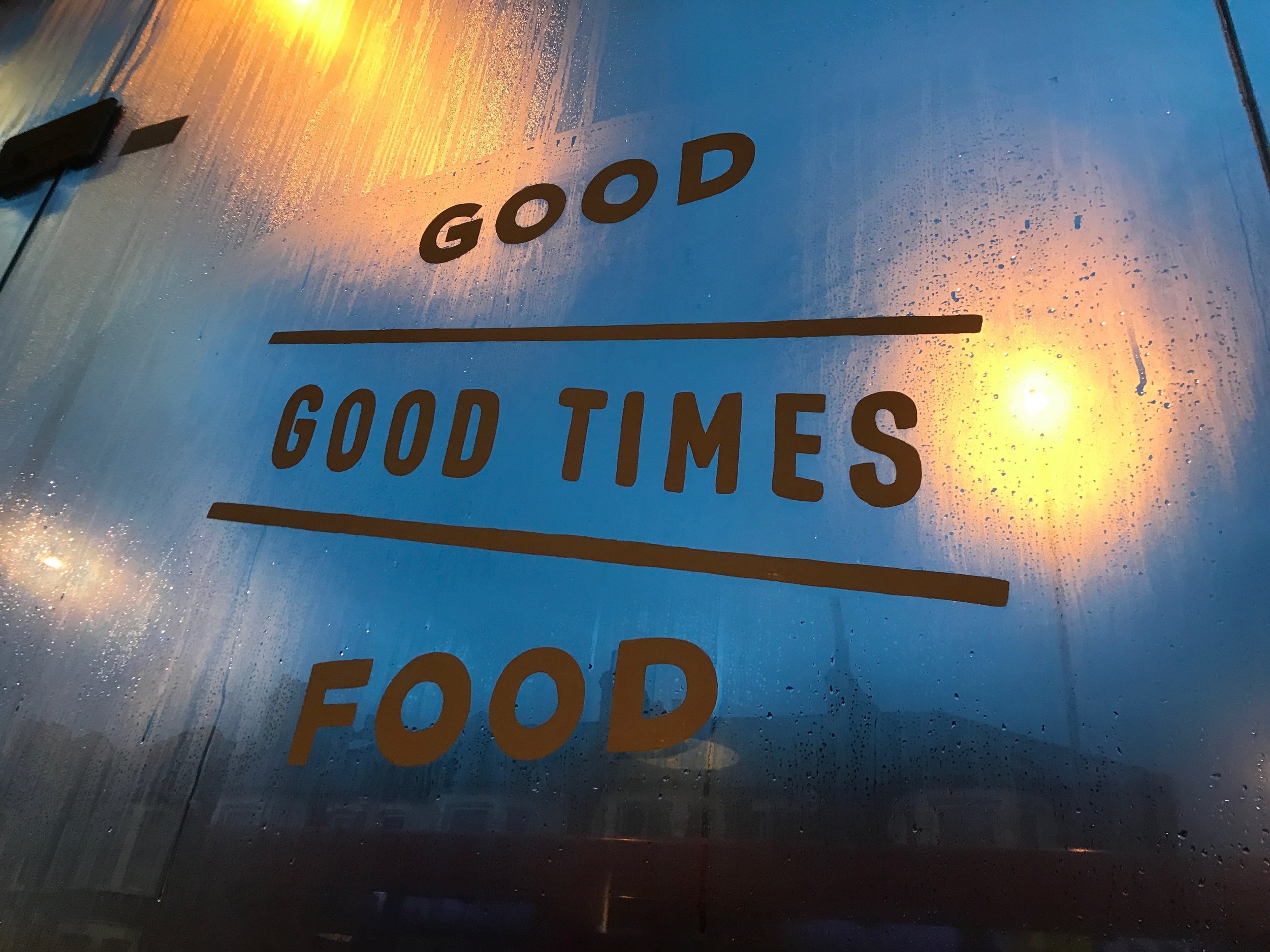 As we're taking our first sips, Kem comes over to tell us a little about how The Hummingbird's Nectar came to be. Inspired by their origins (Kem and Rebiye are Turkish Cypriot, and Tyron is Turkish-Caribbean) they wanted to bring a taste of the home cooking they grew up with, the food of their roots, to a wider audience. As Kem put it: "I realised that I had two chefs and no kitchen." It was with this realisation that the 'Back To Our Roots' pop-up was born. Its Turkish Cypriot incarnation 'My Kibris Kitchen' first came to Hither Green last November, with a menu inspired by Kem and Rebiye's childhood including mixed mezze and slow-cooked lamb. Since then their hugely popular takeovers have alternated between Rebiye's Turkish offerings and the West Indies inspired 'Hummingbird's Nectar', headed up by Tyron. They're moving on up as well: you can find them by (almost) royal appointment at the Royal Reception Garden Party in Greenwich next month (tickets here) and if all goes well at Peckham Springs' coveted pop-up spot this summer as 'Jerkish'.
But for now, back to 'The Hummingbird's Nectar'. For starters we are served roti, whose transatlantic history is explained on the menu: having followed indentured labourers from the Indian subcontinent to the Caribbean, the unlevened bread has become a popular staple in West Indian cuisine. We are offered three toppings - I go for the chickpea curry, okra and spinach. It's beautiful. We tear the tight spirals of roti into light, flaky sheets perfect for wrapping up morsels of the pert, spicy chickpeas and the soft, salty greens.
The main courses are a sight to be seen. Mountains of fluffy rice topped with steaming helpings of stew peas - a sweet coconutty affair of kidney beans, carrots and spinners with sweet potatoes and an option of beef. Garnishing all this are melt-in-the-mouth strips of fried plantain, their sticky caramel offset by a well-placed side of fresh, crunchy coleslaw. As we're making our way through this rich melange Kem reappears at our table with a mischievous grin on his face and a glass of violently tangerine liquid in each hand. "I brought over some of Ty's punch for you to try, you've got to try this," he says, setting them down in front of us. We thank him, and as he walks away the woman at the table next to us leans in: "It's lethal," she says "you don't realise, because it's so delicious, then you stand up…"
So warned, we take our first sips and it quickly becomes clear what she's talking about. The punch is like nectar, sweet and fruity, delicious but unmistakeably dangerous - more Venus flytrap than honeysuckle. We're instantly a little more giggly. Defeated by the mains and wanting to save room for dessert, we ask for our leftovers to be boxed up and wait eagerly for what's to come: Jamaican sticky ginger pudding with nutmeg custard (I'd been looking forward to this all week). It arrives and is everything it promised: moist and dense with punchy chunks of fiery ginger speckled throughout, surrounded by a pool of delicately spiced custard that definitely contains a hint of nostalgia with the nutmeg.
All too soon, it's time to say goodbye. We hug both the chefs and the gorgeous Kem on our way out, really feeling as though they have shared something special with us. It is one of those moments that makes you feel excited to live in a city like London, where food culture is becoming more flexible and open to ventures like these that are about people and their histories. Where people like Tyron, Rebiye and Kem are given their time to shine.
The next 'Hummingbird's Nectar' will be held on Friday the 27th of April at The Good Hope Café in Ladywell, from 7pm. Tickets available here.
You can find Tyron and Rebiye here:
Instagram: @the.hummingbirds.nectar
Facebook: TR.backtoourroots