Tired of spending weekends sat in front of the tv? Explore Lambeth borough's art scene this year with a plethora of galleries, workshops and boutiques to visit and support. Whether you want to try you hand at making your own creation or leave it up to the experts, we've broken down some of the best ways to immerse yourself in the art culture of Lambeth!
198 Railton Rd, Herne Hill, London SE24 0JT
198 Gallery was founded back in the 1980s, where racial tensions were high in the city of London. To this day, the gallery is committed to celebrating and remembering diversity, equality and inclusion. It offers a safe space for young people to express their artistic creations with rooms for hire. One of their most recent exhibitions that ended in August 2019 was Neil Kenlock's Lost Legacies of the Black British Panthers. Kenlock was a Windrush photographer, the exhibit showcasing a story and history through portraits and civil protest photography. Don't forget to use your South London Club card and get 10% off room hire!
198 Contemporary Arts & Learning
73 Brixton Village, Coldharbour Lane, SW9 8PS
This unique gallery space offers entirely original artwork, prints and bespoke framing. Studio 73 loves showcasing its local talents with exhibitions running continuously throughout the year of paintings, drawings and photography. To make it even better, most of the artwork that is shown here you can purchase on their online shop, to fill your home with beautiful pieces and support Lambeth's artistic community. Use your South London Club card membership to get 10% off art and framing services!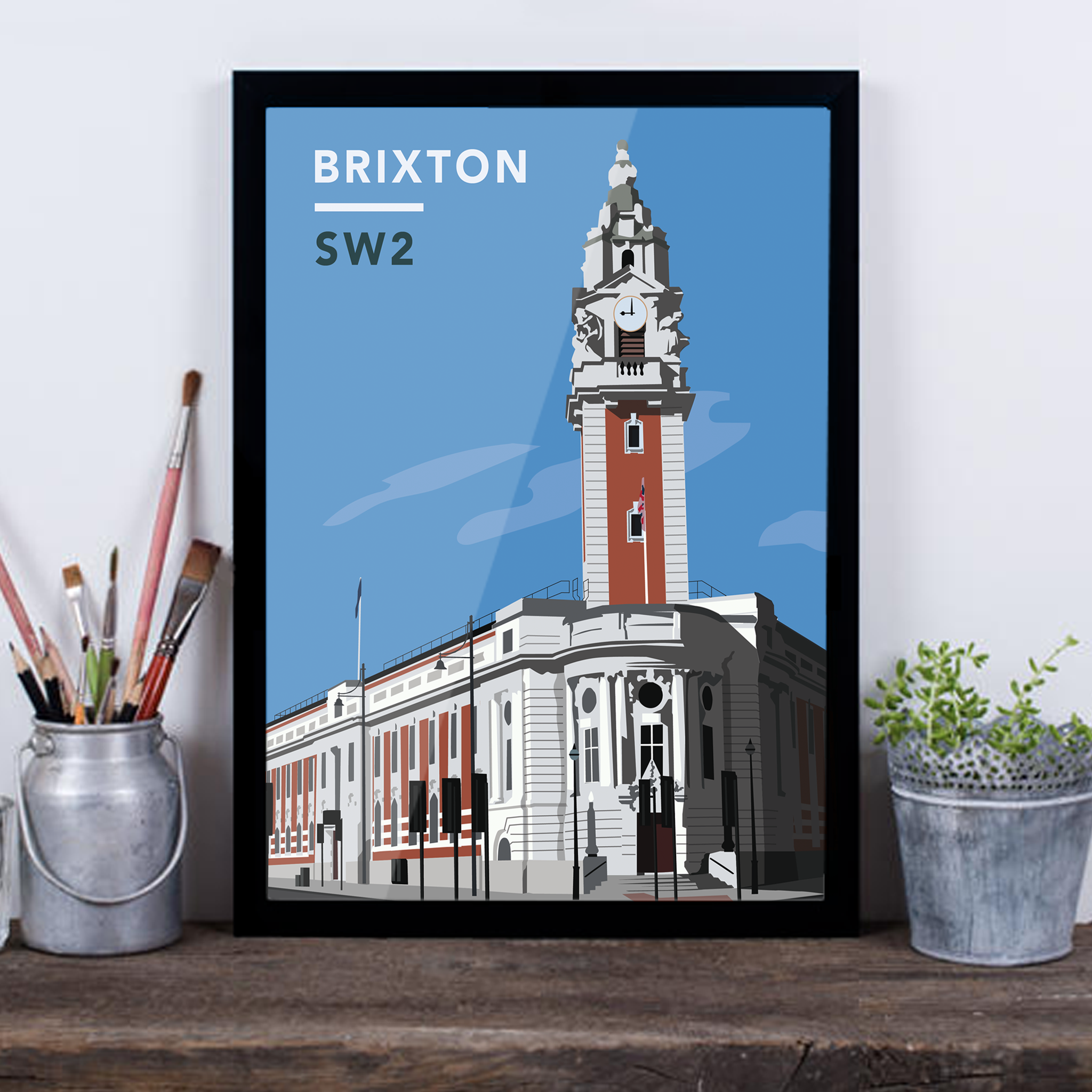 Brixton Lambeth Town Hall SW2 - Giclée Art Print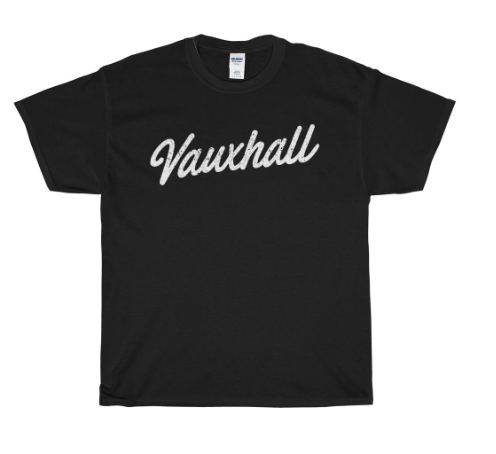 Vauxhall Scripted T-Shirt
1-9 Newport Street, London, SE11 6AJ
Take a tour through Damien Hirst's most iconic pieces in his esteemed art collection, including works by Banksy and Pablo Picasso, as well as several pieces by emerging local artists. Some of the gallery's successful past exhibitions include John Bellany and Alan Davie: Cradle of Magic, which celebrates the unique mixture of impressionist and tribal art, with many of the paintings having significant relevance to important moments in the two artists' lives. Keep an eye on the gallery's website for future announcement for exhibitions to come!
Newport Street Gallery, London
Get stuck in and give making your own art a go with this mobile art workshop. Their workshops are for budding artists of all ages, with owner Kes passionate about spreading her love for art across South West London. Their mosaic sessions are the most popular workshops, as the participants love the satisfaction of seeing each individual piece be vital to creating an overall mini masterpiece. Bring your South London Club card along and receive 25% off mosaic workshops in Oval!
68 Walcot Square, London, SE11 4TZ
Advanced Graphics London doubles as a studio, exhibiting original artwork and prints, and a publishing house, where you can purchase some of these limited edition pieces displayed. This little studio has an air of exclusivity, as you are given an inside look at the prints the staff hand-print themselves. This will be perfect for any art lover who prefers a more peaceful and intimate atmosphere.
198 Railton Road, Herne Hill, SE24 0JT
Hustle Bucks is a clothing and design hub drawing importance on giving opportunities to young local people from less privileged or troubled backgrounds to express their creativity, ideas and entrepreneurial spirit. This company not only supports young artists in their craft, but teaches them the business behind selling their work effectively. You can support their work by visiting Hustle Buck's online shop, where you can receive a 10% discount off any purchase with your South London Club card.
155 Vauxhall Street, London, SE11 5RH
Gasworks is a non-profit contemporary visual art organisation, providing studio space for London artists to showcase their art in a creative and unique way. Their most recent exhibition was Patricia Domínguez: Green Irises, which featured a multi-screen video installation, cybernetic altars and totem figures, all to represent the effects of neoliberalism on the body. Discover more exciting exhibitions like this and keep updated on their website!
1A Kempsford Road, London, SE11 4NU
Greengrassi is an art gallery dedicated to showcasing fresh and colourful exhibitions for South London art enthusiasts to enjoy. Some of their current showings include Moyra Davey's third solo exhibition 'i confess', running until the end of October 2019. Greengrassi also utilise their Facebook page to keep their followers up to date on the hottest art events in and around South London, spreading the love for local art!
What Is The South London Club?
The South London Club is a local discount card to help support small independent businesses across South London whilst saving all who live, work & play in South London money! With over 850+ local discounts to choose from, you will discover & explore all the best hidden gems in South London. Join over 7,000 of us & celebrate all that's independent & South London!