Croydon is a buzzing hub of exciting events and activities this autumn season, with delicious street food to try and unique experiences and festivals to explore. We have a wide range of ideas for the best way to spend November, whether you are looking for a new shop to visit or a fun event for the weekend. Here's 9 fun and unique things to do in Croydon this November!
99 George Street, Croydon CR0 1LD
Boxpark Croydon is your one-stop shop for some of the best street food you'll find south of the river. You'll find over 35 different street food vendors to try from, including Poptata - selling delicious street fries - and Bao Bao - a Taiwanese stall to find the best steamed bao and bubble tea. Spend your Friday nights here with Friday Feelings, where Boxpark's resident DJ plays all your favourite songs across genres from funk to RnB! Bring along your South London Club card and get 15% off food at Poptata and 10% off food at Bao Bao!
79 High Street Croydon, CR0 1QE
Limitless is an independent virtual reality and gaming lounge that is revolutionising entertainment in Croydon. As well as a bar serving all your favourite drinks, they have 6 HTC Vive stations, retro consoles, table footie and is available for private hire. Virtual reality is quickly becoming a fun, immersive experience and Limitless VR is the place to try it out! Join them every Wednesday in November in their basement V-bar for free entry to Cronx Comedy Club! Don't forget to bring your South London Club too when you want to give VR a try and get 20% off Thursday - Friday!


160 Brighton Road Coulsdon, CR5 2NE
Pumpkin spice and everything nice! Cozy Glow is the must-visit independent candle shop to browse all your favourite autumn scents, from the classic pumpkin spice to apple strudel! As well as rich-smelling soy wax candles, you'll find bath and beauty products here too. Cozy Glow also have an entirely eco-friendly collection for those wanting to create a more sustainable lifestyle this November. Just a few of these products include solid shampoo bars and bamboo coffee cups. Pop in and say hello with your South London Club card and get 10% off!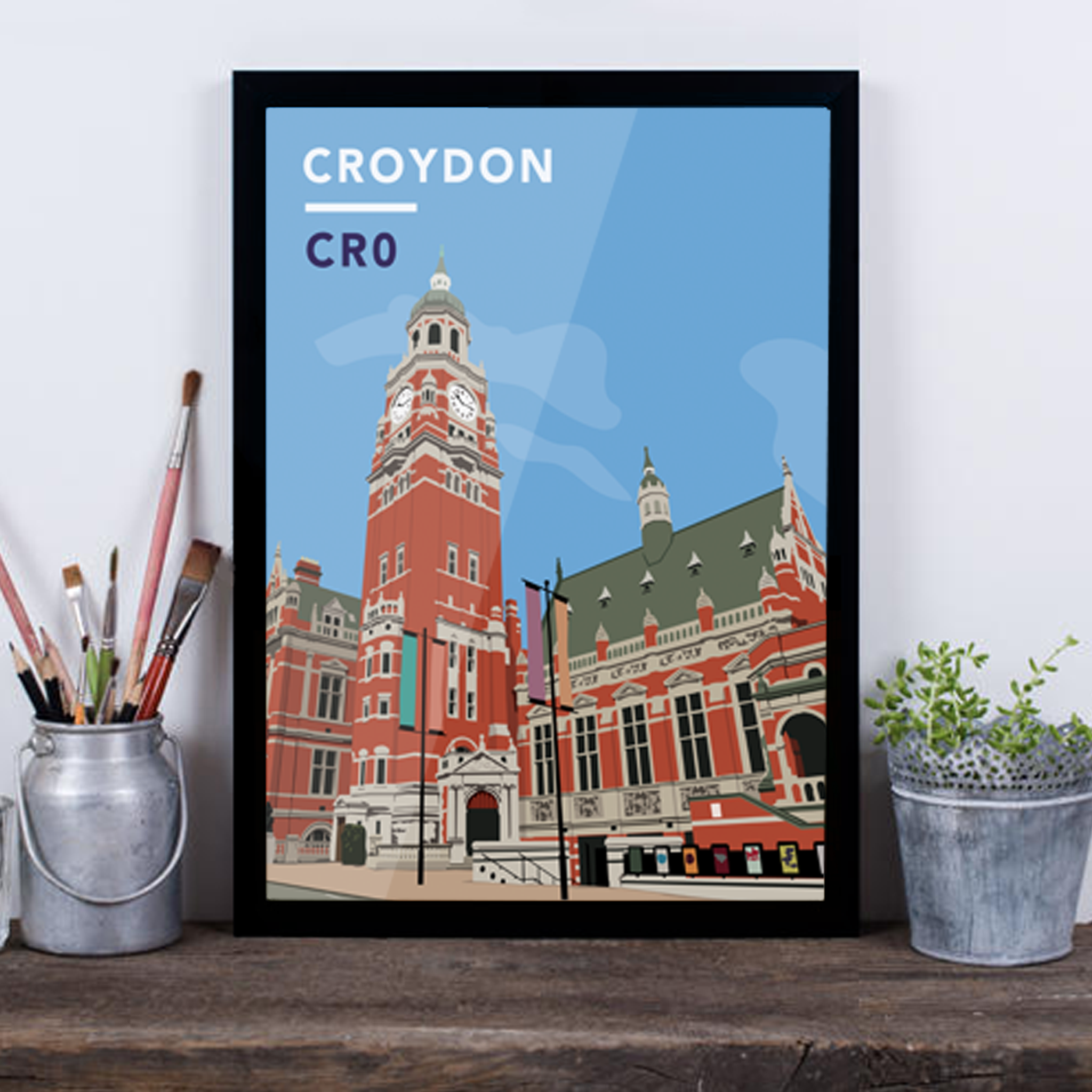 Croydon Clock Tower And Town Hall CR0 - Giclée Art Print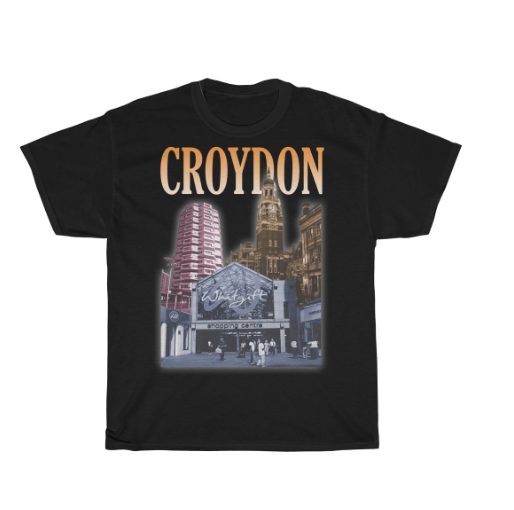 Croydon 90s Style Unisex T-Shirt
19:00 - 01:00, 2nd November 2019

Croydon Park Hotel 7 Altyre Road Croydon CR9 5AA
Dive into this rich culture with the Caribbean Experience at Croydon Park Hotel this November! Dance your way into the late night with inspiring Caribbean music with skilled musicians playing the iconic steel drums. Don't think we forgot about the food! You'll be able to try all the culture's best, including Caribbean style chicken, macaroni pie and fried plantain. Don't forget to have your picture taken with either their 'carnival queen' or on the beach via green screen! This is sure to be a special dining experience you won't want to miss!
13:00, 2nd November 2019

Mr Fox, 34 Surrey Street, Croydon CR0 1RJ
Heavily inspired by the Mexican holiday 'Day of the Dead' or 'Dia de los Muertos', Day of the Dog is a fun event to take along your furry friends to celebrate them in an afternoon full of colour and light. There will be authentic Mariachi music to fuel the atmosphere here, whilst you play games and puzzles and even get your face painting like the Calavera skulls! Your dog will certainly not feel left out here, as there will also be Piñatas filled with doggy treats and a Mini Dog Show searching for the Most Handsome Chico and Prettiest Chica!
68 Lower Addiscombe Road, Croydon, CR0 6AB
Looking for a simpler pleasure this November? Look no further than Samir Barbers for a fresh and luxurious cut and shave. This is a big name in Croydon's local community and it's easy to see why, with each barber who works here providing clean and professional looking cuts to keep you looking your best this autumn. Samir Barbers use a variety of techniques to suit each hair and head shape they are faced with, making sure each customer gets an experience that is tailored to their needs. Take advantage of your South London Club card membership and get 10% off!
10:00 – 17:00, 9 November 2019

Croydon Conference Centre, Surrey Street, Croydon CR0 1RG
Preloved Vintage Kilo host events across the UK and this November it's coming to Croydon! Preloved Kilo is the UK's largest and only fully independent kilo company, committed to giving vintage clothes a second life and promoting this sustainable way of shopping! The premise behind these events is that, no matter what you choose to buy, you only have to pay £15 per kilo! Last year, Preloved Kilo saved 200 tonnes of clothing from landfill and want to try and beat that record this year. This is the perfect event for those vintage lovers who want to do their bit for the environment.
19:30 – 23:00, 15 November 2019

The Front Room 37 - 39 Saint George's Walk Croydon CR0 1YL
Croydon Cranked is an organisation with a single goal of tackling homelessness on our streets through the power of music. Their charity event in November is a 'battle of the bands' type evening, where 5-6 bands will compete for the top prize, all whilst supporting Crisis, a charity helping South London's homeless community get back on their feet. Keep updated on their Facebook page for the latest bands to be announced for this event!
10:00 - 02:00, 9th November 2019

Fairfield Halls, Park Lane, Croydon CR9 1DG
Witchfest is for those who love everything mystical, magical and, of course, to do with witches! Held in their new venue of Fairfield Halls, Witchfest brings together creators of pagan artwork and products for like-minded people to enjoy. There are six talks/workshops every hour exploring the depths of witchcraft and mythology, from popular Pagan fiction to informed talks from real life witchcraft experts! There will also be live bands and DJs throughout the night and into the early morning! Come to this event if you're not quite ready to say goodbye to Halloween just yet!
What Is The South London Club?
The South London Club is a local discount card to help support small independent businesses across South London whilst saving all who live, work & play in South London money! With over 850+ local discounts to choose from, you will discover & explore all the best hidden gems in South London. Join over 7,000 of us & celebrate all that's independent & South London!