Discount:
10% off food (Tue-Thurs) & off craft beer all the time
Address:
178 New Cross Road, New Cross, SE14 5AA
Website:
Do you care about your local community? Are you tired of shopping in the same big multinationals? Do you love living here and want to be able to afford to live here?
Then get the South London Club Card and support your local independent businesses.
The Rosemary: Hungarian Restaurant In New Cross
The Rosemary is a magnificent restaurant and bar serving authentic & organic Hungarian cuisine in New Cross. Having opened in the early months of the new year, The Rosemary is actually not as new to New Cross as you might think. The owners of the restaurant once ran the plant nursery next to the newly re-named Rose Pub & Kitchen. Evidence of this horticultural background can be seen at the restaurant, with fresh herbs and flowers for sale outside and decorating the interior. However this is just one interesting fact about the owners' backgrounds.
In fact, there are lots of things happening at this Hungarian hang-out that you would not necessarily discover until you get talking to the staff. For example, The Rosemary pride themselves on selling and serving only the highest quality organic produce. What you may not find out is that the produce has come from their own Certified Organic Farm in Welling and a small selection of other organic businesses including Keats Organics. This means that not only is the food exceptionally good, but it has also been grown locally - reducing the CO2 emissions associated with it.
The owners not only serve delicious, healthy, meals but also sell the ingredients separately, for you to attempt re-creating them at home. They do this via their organic food deli; shelves packed full of top organic brands and health foods of all kinds, ranging from Meridian's Dry-Roasted Peanut Butter to La Terra E Il Cielo's Wholegrain Pasta from their Italian Organic Farming Co-Operative.
"Community runs through the heart of our business" - a quote from their website that very accurately describes The Rosemary's past, present and, hopefully, their future. The team at The Rosemary are currently working with a number of local organisations including the No. 178 Toucan Employment project, Grow Wild (a connection from their horticultural days), New Cross Learning and a number of local schools, where they assist in educating on matters of nutrition and healthy living.
The restaurant itself is decorated in traditional Hungarian style, with plenty of exposed wooden furnishings and Kékfestő, a traditional Hungarian blue-dyed linen. The Rosemary's menu is extensive, featuring dishes you may have only ever come across in Debrecen or Budapest. The only break away from tradition in their food offering are the various Vegetarian and Vegan options, which while they are not all accepted delicacies, indicate The Rosemary's efforts to stay on-trend in the forever changing 21st century restaurant environment. This is proven once again when you are looking for something to drink and are faced with a choice of no fewer than 10 bottled Hungarian craft beers - Hungary's contribution to the global craft beer phenomenon - and a couple of changing options on tap to boot.
Those looking for non-alcoholic refreshment will be equally as, if not more, impressed by the vast selection of freshly-pressed juices, fruit teas and herbal teas that line the front of the bar.
Whatever the occasion, whatever your intentions, whether you are looking for a cup of coffee, a potted plant, to do your weekly shop or take some friends out for dinner (or perhaps just a few drinks), The Rosemary literally has all bases covered and does so leaving you feeling healthier, happier and all around more involved in this fantastic community-focused enterprise.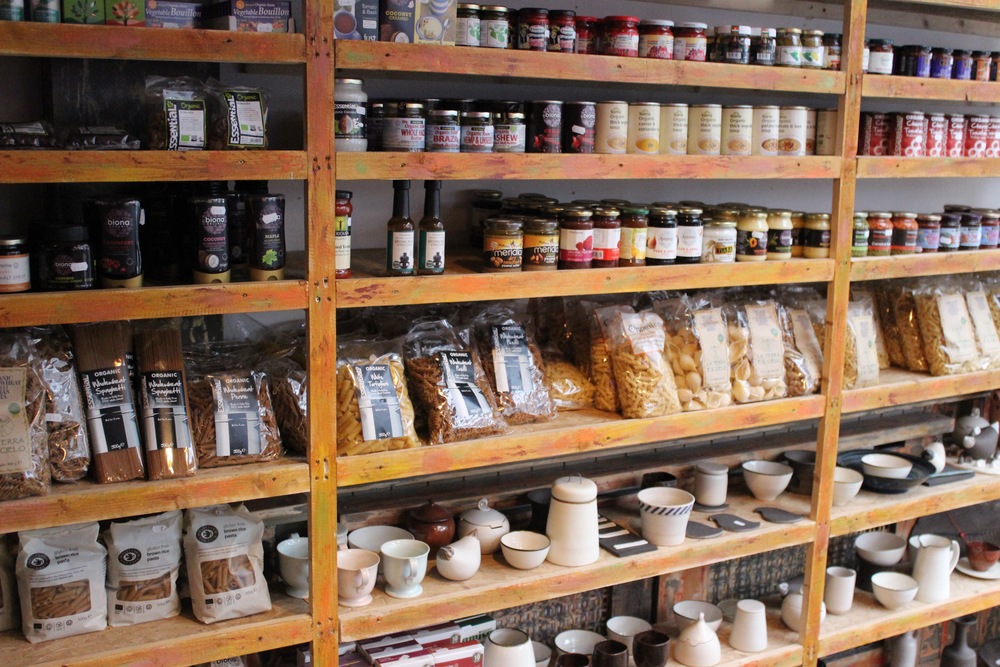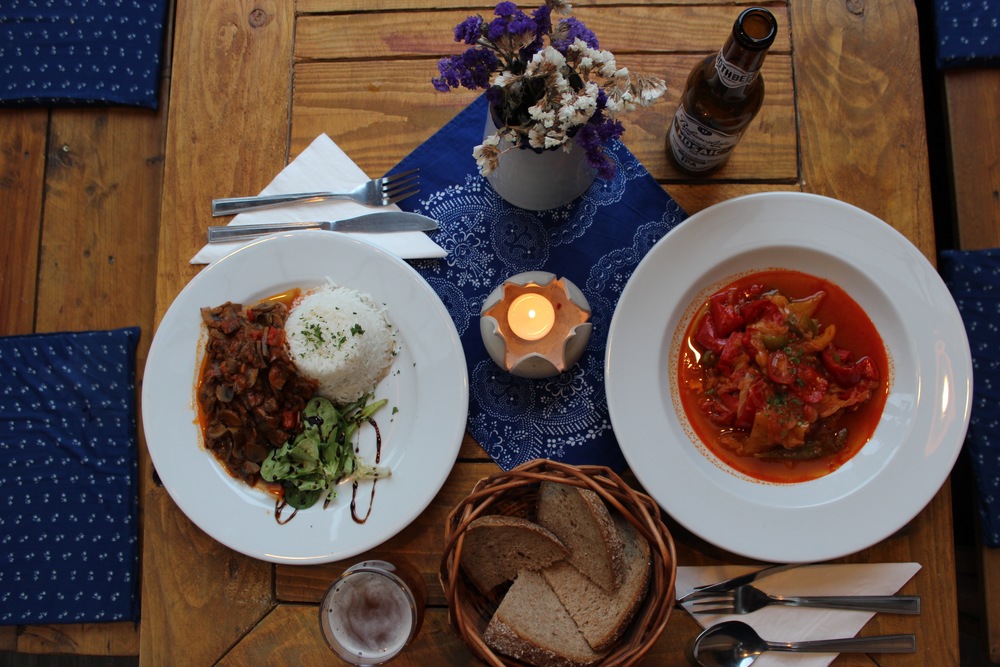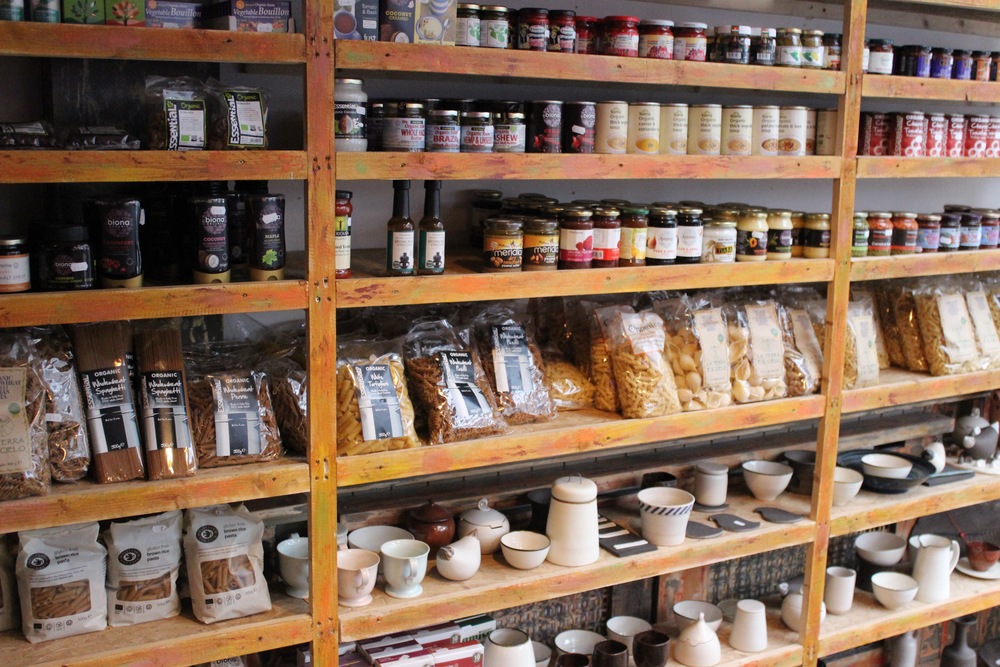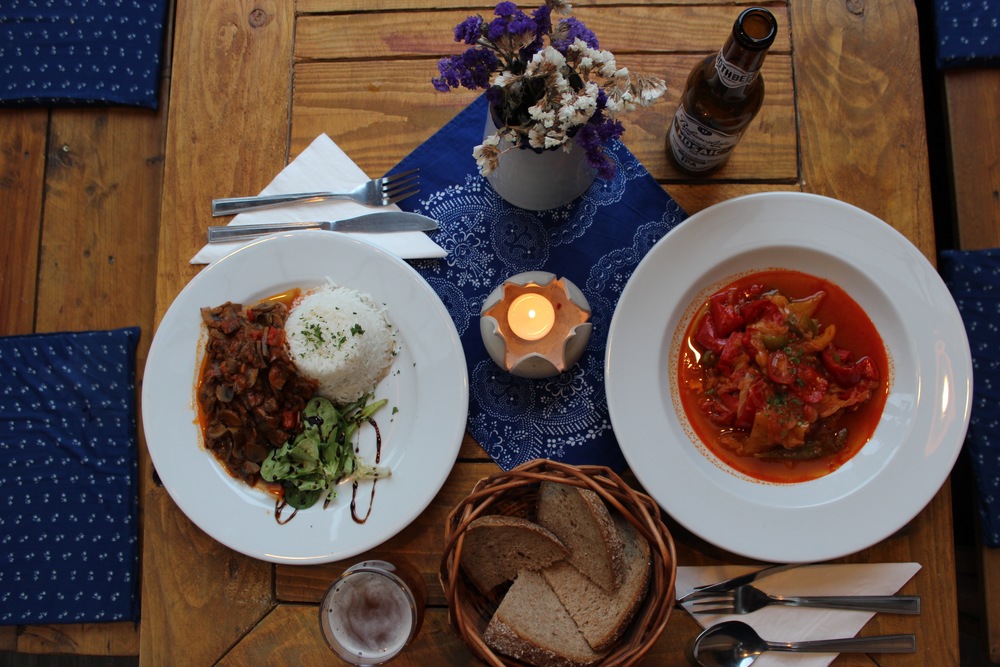 OPENING TIMES:
Monday: Closed
Tuesday: 12pm - 11pm
Wednesday: 12pm - 11pm
Thursday: 12pm - 11pm
Friday: 12pm - 11pm
Saturday: 12pm - 11pm
Sunday: 12pm - 11pm