Discount:
10% off everything
Address:
Lewisham Clock Tower, Lewisham High Street London SE13
Website:
Do you care about your local community? Are you tired of shopping in the same big multinationals? Do you love living here and want to be able to afford to live here?
Then get the South London Club Card and support your local independent businesses.
The sausage man: Premium German Sausages In Lewisham
The Sausage Man provides a wide range of unique and varied German Sausages from its modern mobile unit, right under the legendary Lewisham Clock Tower.
They import their sausages from 20 different butchers across Germany, and offer the widest possible selection - from tender black forest ham, and typical grill sausages from Bavaria, to 100% turkey sausages made by the oldest turkey specialist in Germany. Also on offer are a full range of beef, turkey, pork, frankfurter and paprika speciality sausages, so the list is endless.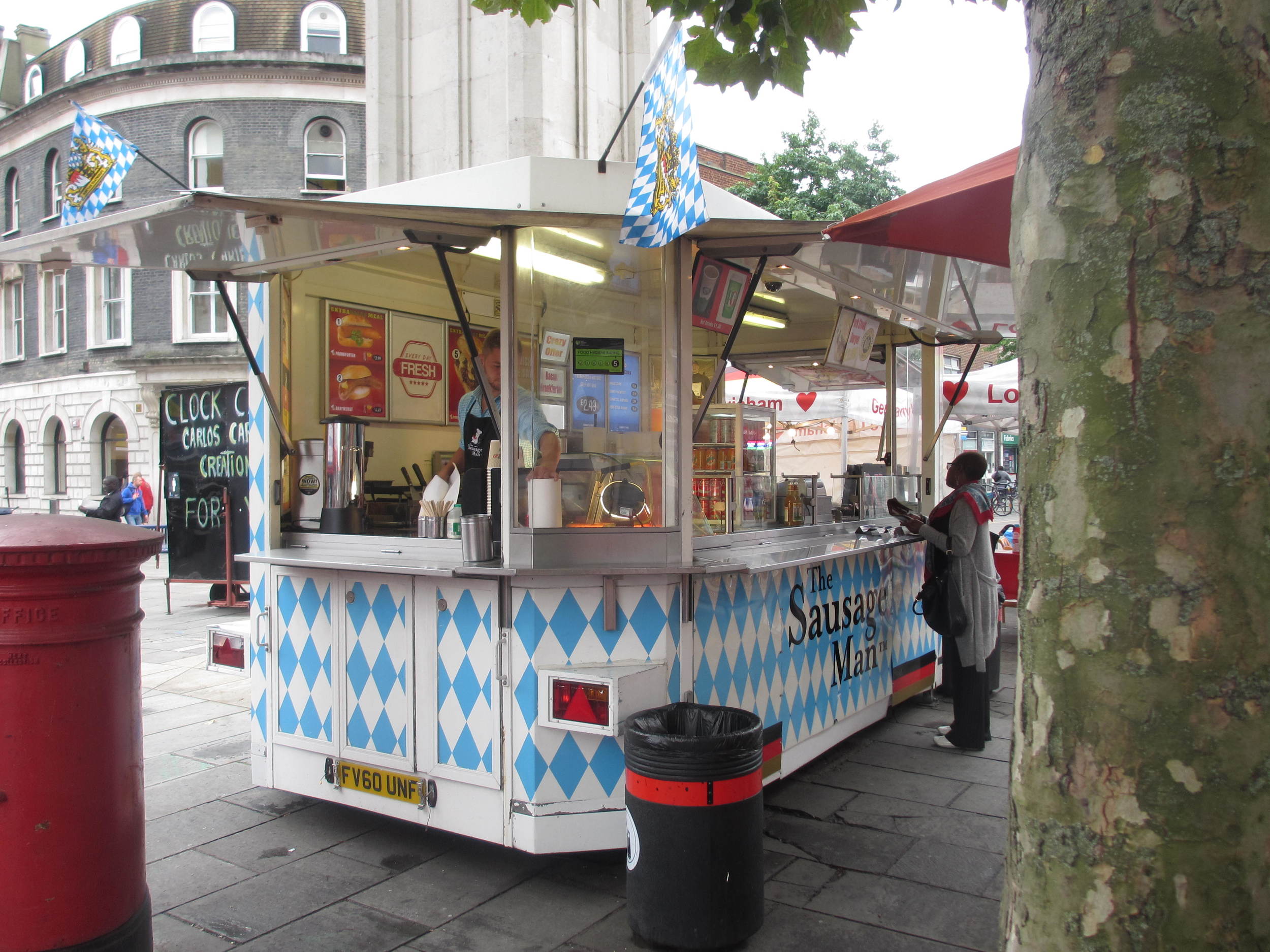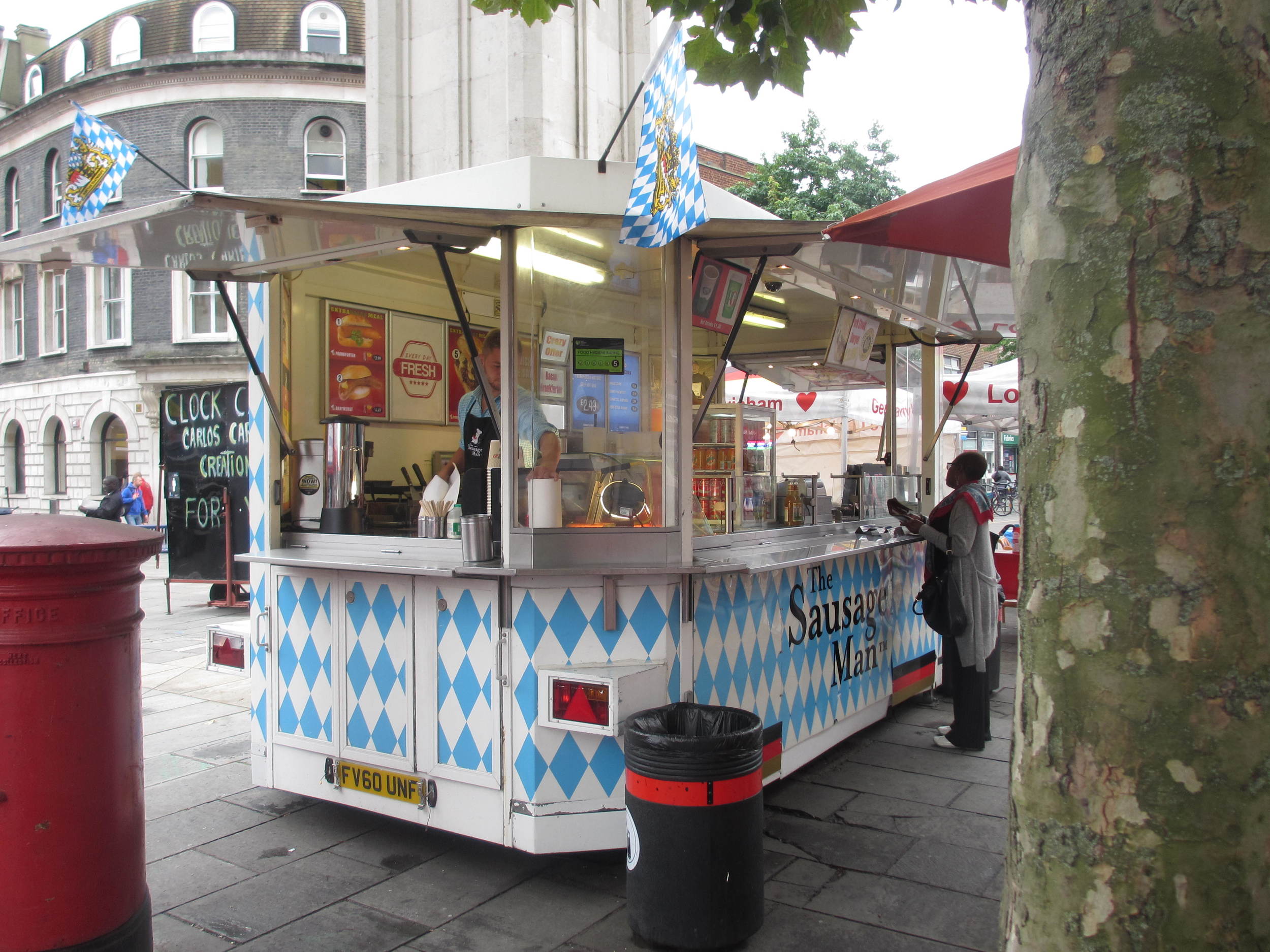 OPENING TIMES:
Monday: 8am - 6.00pm
Tuesday: 8am - 6.00pm
Wednesday: 8am - 6.00pm
Thursday: 8am - 6.00pm
Friday: 8am - 6.00pm
Saturday: 8am - 6.00pm
Sunday: Closed