Discount:
10% off everything
Address:
65 Ennersdale Road, Hither Green, London SE13 6JE
Website:
Do you care about your local community? Are you tired of shopping in the same big multinationals? Do you love living here and want to be able to afford to live here?
Then get the South London Club Card and support your local independent businesses.
Cafe Green: Vietnamese Cafe In Hither Green
Cafe Green is a tasty, authentic Vietnamese cafe nestled in the heart of Hither Green. Previously a greasy-spoon, Cafe Green was taken over by a vietnamese family in 2014.
With ambitions to create a unique cafe that serves not only healthy vietnamese meals, but also a range of traditional English dishes, Cafe Green is original and accommodating to people of all different tastes.
Their menu includes a variety of Pho dishes, rice dishes, noodle dishes and more. Their talented chef is passionate about cooking and takes pains to ensure all their food is cooked fresh, using responsibly sourced ingredients.
The unassuming exterior disguises what is a lovely, spacious interior. With beautiful paintings of Vietnam countryside, wooden tables and chairs, and an open kitchen, it has a lovely warm atmosphere. With food that is fresh, fragrant and delicious, head down to Cafe Green and enjoy a bowl of Pho for lunch with a family of friendly staff.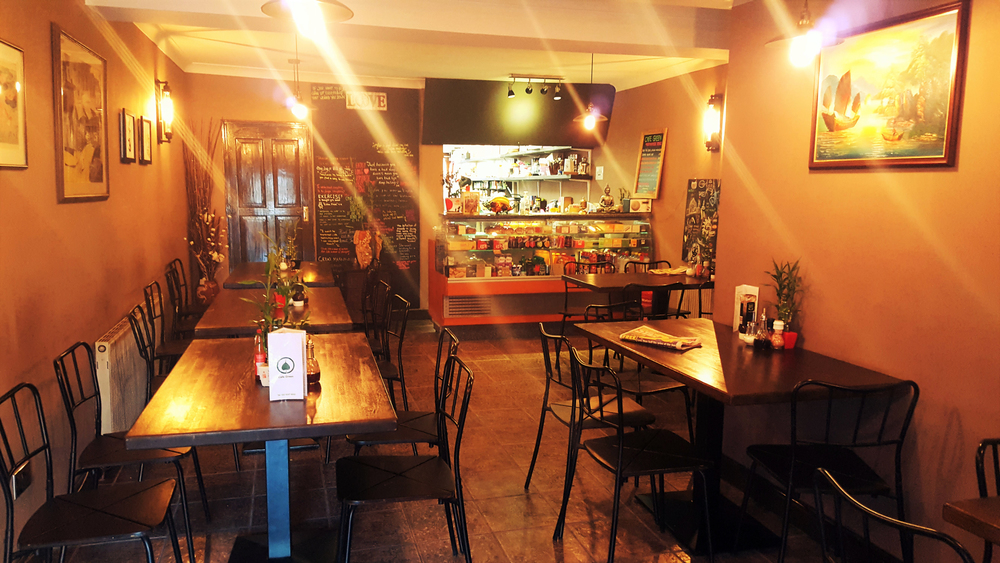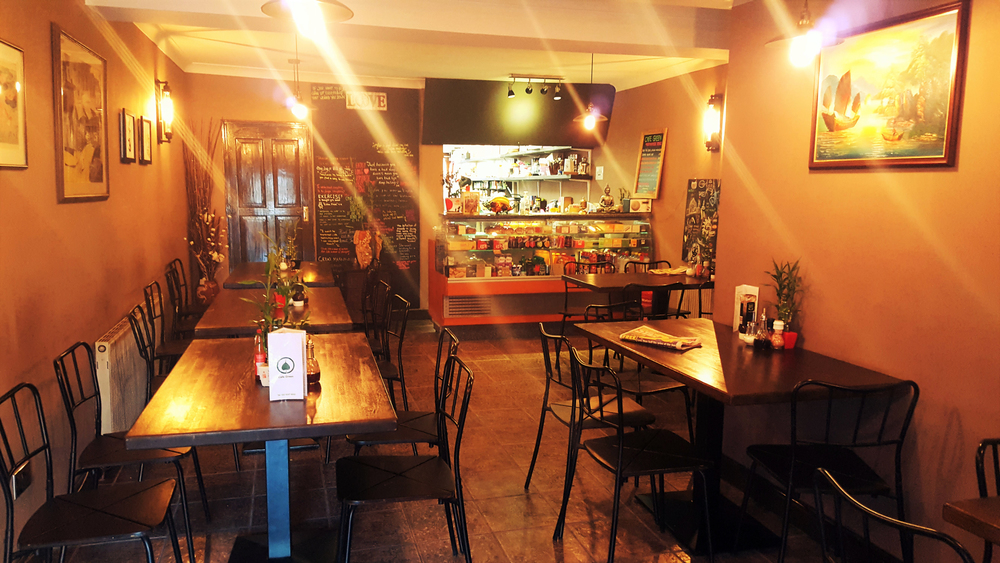 OPENING TIMES:
Monday: 9am - 4pm
Tuesday: 9am - 4pm
Wednesday: 9am - 4pm
Thursday: 9am - 4pm
Friday: 9am - 4pm
Saturday: 10am -6pm
Sunday: Closed