Discount:
10% off
Address :
55a Dartmouth Road, Forest Hill , London, SE23 3HN
Website:
Do you care about your local community? Are you tired of shopping in the same big multinationals? Do you love living here and want to be able to afford to live here?
Then get the South London Club Card and support your local independent businesses.
The Archie parker: Cafe in Forest Hill
Located on Dartmouth Rd, Forest Hill, a road that is renowned for its superb local businesses, The Archie Parker prides itself on providing the highest quality fresh food and coffee to its customers.
Still only in its second year, it has already established itself as one of the best coffee shops around with its high quality products and service, its friendly, approachable staff, and its quaint and colourful interior that creates a bright 1960s atmosphere like something out of Brighton Rock!
Their coffee is sourced locally -from Capital Coffee in Wimbledon- who are well-known for their unique passion and roasting capability.
Their food is also sourced locally and is of the highest quality and variety - ranging from sandwiches to cakes to soups - they aim to provide something for everyone, with extensive vegetarian options, gluten-free snacks and milkshakes and sausage rolls for children.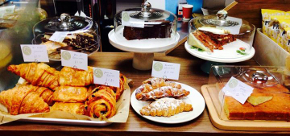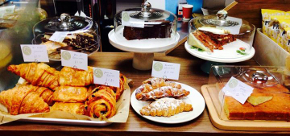 OPENING TIMES:
Monday : 8am - 4pm
Tuesday : 8am - 4pm
Wednesday : 8am - 4pm
Thursday : 8am - 4pm
Friday : 8am - 4pm
Saturday : 10am - 4pm
Sunday : 10.30am - 3.30pm