Discount:
10% off sexy toast menu and lunchtime specials
Address:
340 Brockley Rd, Crofton Park SE4 2BT
Website:
Do you care about your local community? Are you tired of shopping in the same big multinationals? Do you love living here and want to be able to afford to live here?
Then get the South London Club Card and support your local independent businesses.
Arlo and moe crofton park: Cafe In Crofton Park
As one of the go-to local eateries in the area, Arlo & Moe have been serving the lively community of coffee lovers and foodies in Crofton Park since 2012. Having recently opened another branch in Hither Green, they are now an established local business in the Lewisham area.
Selling Dark Fluid coffee, sexy toast, hearty lunches, soups and cake, they use local suppliers as far as possible and welcome babies, dogs, laptops and everyone into their cosy cafes.
Set up by Jamie and Jules, a brother and sister combo of food lovers, Arlo & Moe work tirelessly to provide unique, fresh homemade meals every day with their various suppliers and ever-changing menu of delectable, healthy food.
With a vibrant atmosphere and a friendly team of prolific staff, Arlo & Moe is a great place to relax and enjoy some time out with coffee, friends, and something special off their amazing food menu. Make sure you allow yourself enough time though; you can easily find yourself staying longer than you initially intended!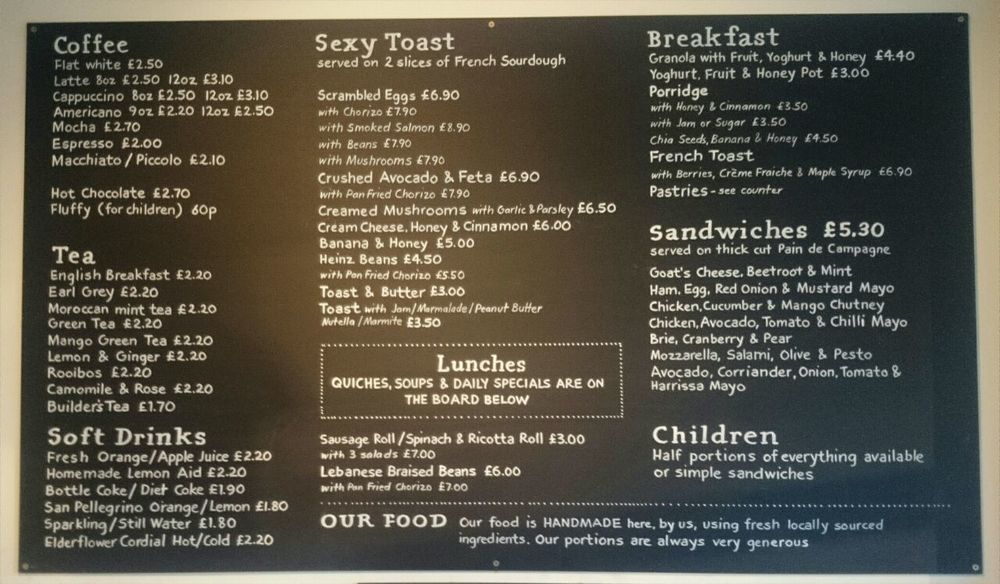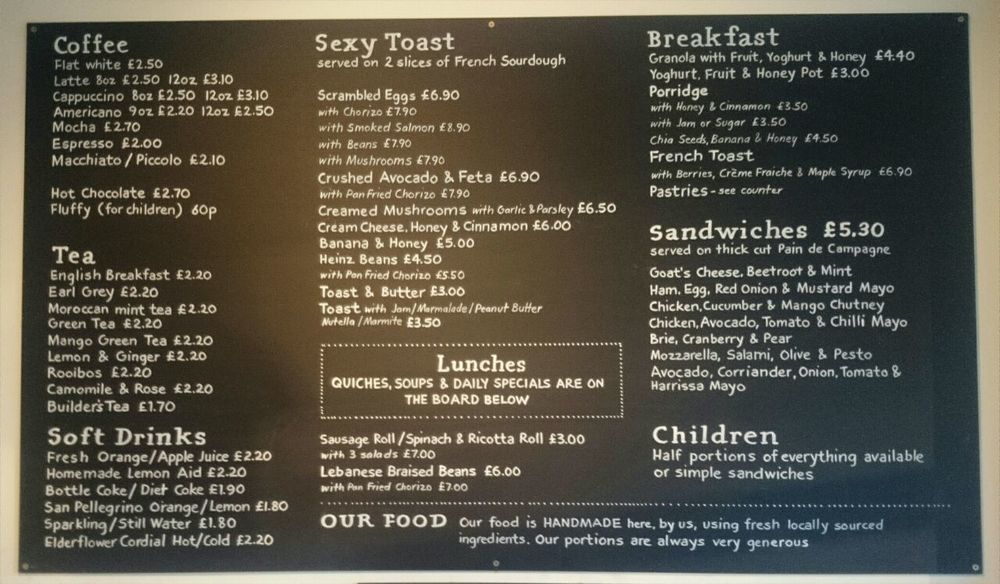 OPENING TIMES:
Monday: 8am - 4:30pm
Tuesday: 8am - 4:30pm
Wednesday: 8am - 4:30pm
Thursday: 8am - 4:30pm
Friday: 8am - 4:30pm
Saturday: 9am -4pm
Sunday: 9am - 4pm