Grab the popcorn, we have your next movie night sorted! Visiting an independent cinema can be a great way to turn watching a movie into an evening out with friends and family. Whether independent films are your cup of tea or you love keeping up to date with the latest blockbusters, we've done the hard work for you and given you 8 independent cinemas to check out!
Lewisham Way, New Cross, SE14 6NW
This independent cinema is a collaboration between Curzon Cinemas Ltd. and Goldsmiths University based in New Cross. It is chock-full of both independent and mainstream film showings to cater to any film lover's taste. Their history starts with the founder, Curzon Harold Wingate, who imported films from around the world in post-war London. Since then, they have become synonymous with intriguing showings, fantastic atmosphere and well stocked bars! With your South London Club card, you can get £2 off tickets Tuesday & Thursday - Sunday. Simply add "South London Club" tickets to your basket and bring your card with you to the screening.
211 Havil Street, Peckham, SE5 7SD
Many consider this independent pop-up cinema to be the home of South London's international independent films, music and food events. Visiting one of their monthly residencies is the perfect way to turn watching a fantastic film into a whole day of fun and exciting activities. A recent event was South Social Celebrates Chile at Elephant Park, which was an evening of appreciation for the incredible music and films Chile has shared. Use the discount code SLC to get your 10% South London Club card discount at their next event!
South Social Film Festival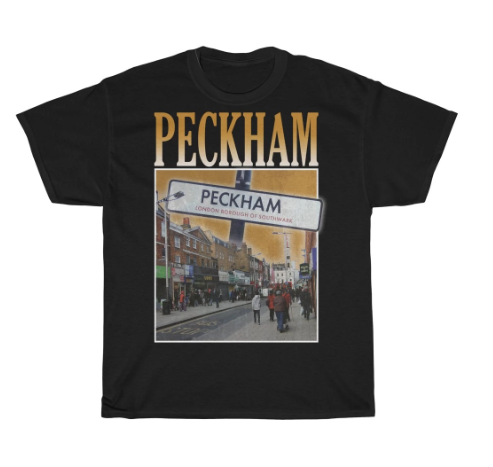 Peckham 90s Style Unisex T-Shirt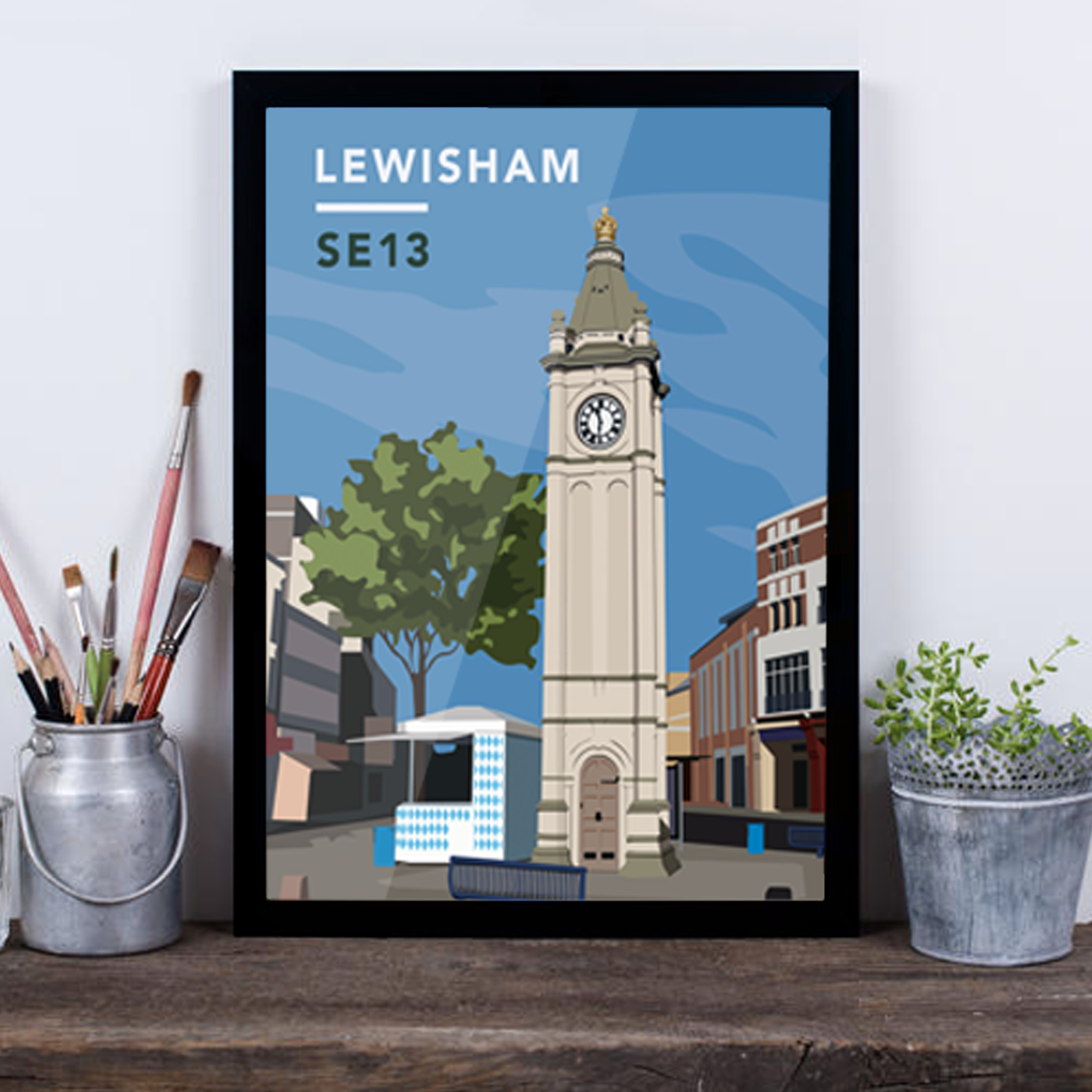 Lewisham Clock Tower SE13 - Giclée Art Print
20 Upper Ground, South Bank, London SE1 9PD
South London is lucky enough to house two independent cinemas from Curzon Cinemas Ltd, with this branch along the southbank! This cinema is perfect for anyone who is looking for a more intimate movie experience, with it only housing 56 seats. However, quality is not compromised, with 4k digital projection and its copper-coated exterior, it proves a striking entry onto our list. The deep-blue design inside creates a calming atmosphere, so you can relax here whilst enjoying the best films. Simply add "South London Club" tickets to your basket and bring your South London Club card with you to the screening to get £2 off tickets Tuesday & Thursday - Sunday
95a Rye Lane, London, SE15 4ST
This Peckham cinema along the infamous Rye Lane seems almost too good to be true, with tickets at only £4.99 all day, everyday! Established in 1994, Peckhamplex is still the impressive local entertainment hub, providing its community with the latest movies. They also host a range of exciting events, including the upcoming Peckham and Nunhead Free Film Festival. From the 5th-15th September 2019, the festival has already announced an exclusive screening for one night only of The River and The Wall, an immersive adventure flick.
Harris Academy South Norwood, 2 Cumberlow Avenue, London SE25 6AE
This community-led cinema is situated in the heart of South Norwood, bringing inspiring films to locals, as well as discussion panels and shorts! Their most acclaimed project is 'Shorts in the South', an initiative that supports local short film makers and gives them a platform to showcase their work. You will even be treated to a personal introduction from the short film maker themselves and, you never know, you may be face to face with the next Speilberg or Andersen!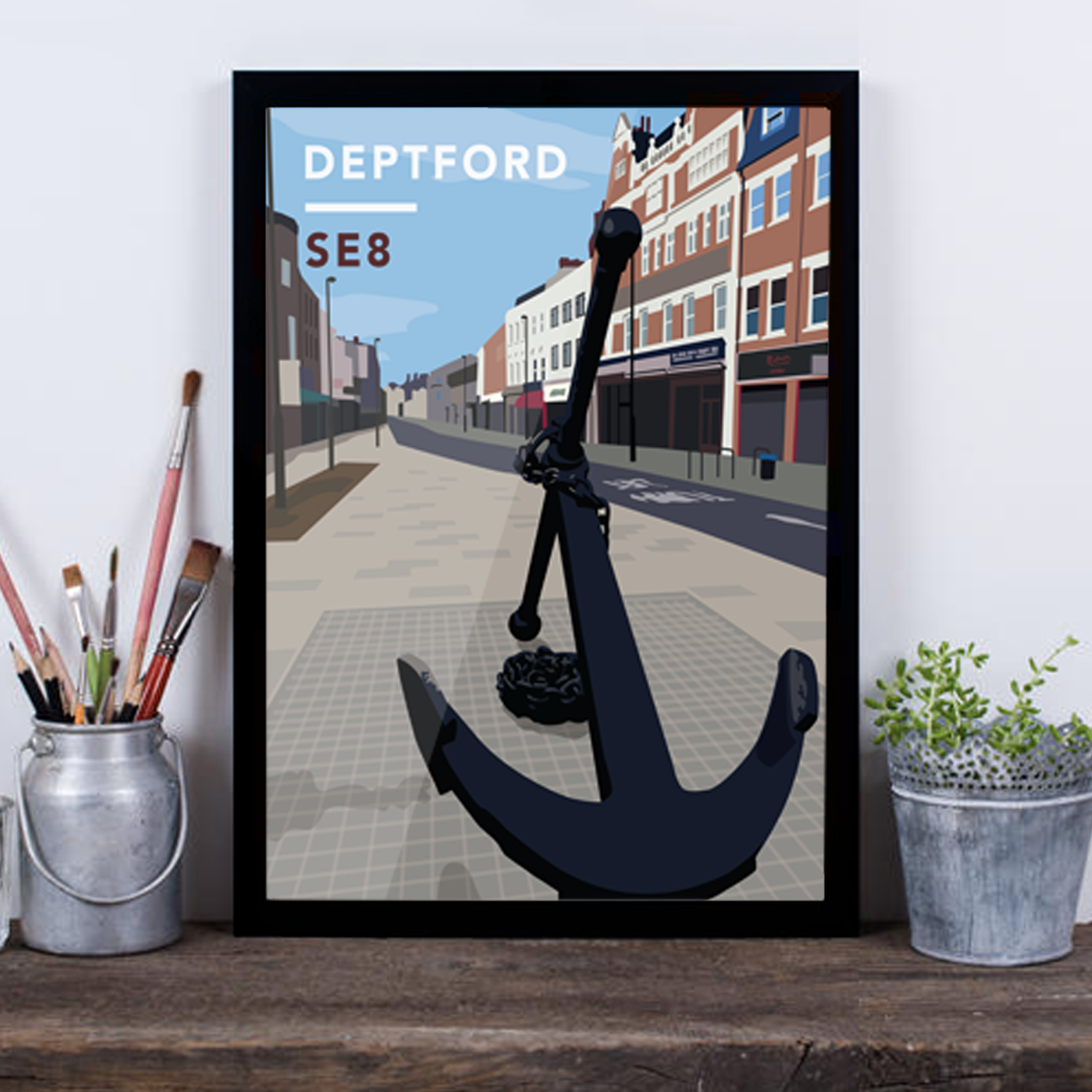 Deptford Anchor SE8 - Giclée Art Print
Bermondsey Is Where The Heart Is Mug
39 Deptford Broadway, London, SE8 4PQ
As Deptford approaches its 5th year screening incredible films, it has become the oldest operating cinema in Lewisham. The cinema is also a not-for-profit organisation and therefore are always encouraging locals and all South Londoners to donate and keep this independent standing tall. Visiting this cinema is a great way to broaden your film horizons and step out of your comfort zone, seeing intriguing independent films and old classics.
10 Bermondsey Square, Bermondsey, London SE1 3UN
Kino Bermondsey doesn't let locals down in giving them the run down on all the latest films, as well as streams from the Royal Opera House and the National Theatre. Their in-house bar provides delicious drinks and snacks for your next visit! By showing a mix of film and theatre, there's something for everyone at this charming independent cinema!
The origins of Backyard Cinema are pretty much what it says on the tin! What started in the founders' own back garden has now turned into an exciting and immersive cinematic experience where customers really can step into the movies! Their latest venture is in Wandsworth and titled Winter Night Garden. Step through a magical wardrobe and be transported into a film winter wonderland, where you can experience your favourite films. Keep an eye on their website for more creatively themed events!
What Is The South London Club?
The South London Club is a local discount card to help support small independent businesses across South London whilst saving all who live, work & play in South London money! With over 850+ local discounts to choose from, you will discover & explore all the best hidden gems in South London. Join over 7,000 of us & celebrate all that's independent & South London!