Chinese food has always been a takeaway staple. If you're craving some egg fried rice or sweet and sour chicken, this blog will show you Bromley can be a great spot to try new and exciting restaurants serving up these delicious dishes and more. From moreish noodles to fiery curries, there's something for everyone!
221 High Street, Bromley, BR1 1NZ
Sanxia cooks up unique Sichuan and Cantonese dishes that are a must to explore, sending your taste buds souring! Serving affordable, yet delicious food, you'll be able to choose from menu items like Hot and Sour Rice Noodles and the succulent Double Cooked Pork. There's no excuse to delay your visit here when you can get 10% off your meal with the South London Club card.
2 West St, Bromley BR1 1RF
Located minutes from Bromley North train station, Treasure of China is rich with tasty dim sum and other classic Chinese dishes. The staff promise to provide a luxourious atmosphere for every customer. If you arrive with a rumbling belly and a worthy appetite, then try their All You Can Eat option!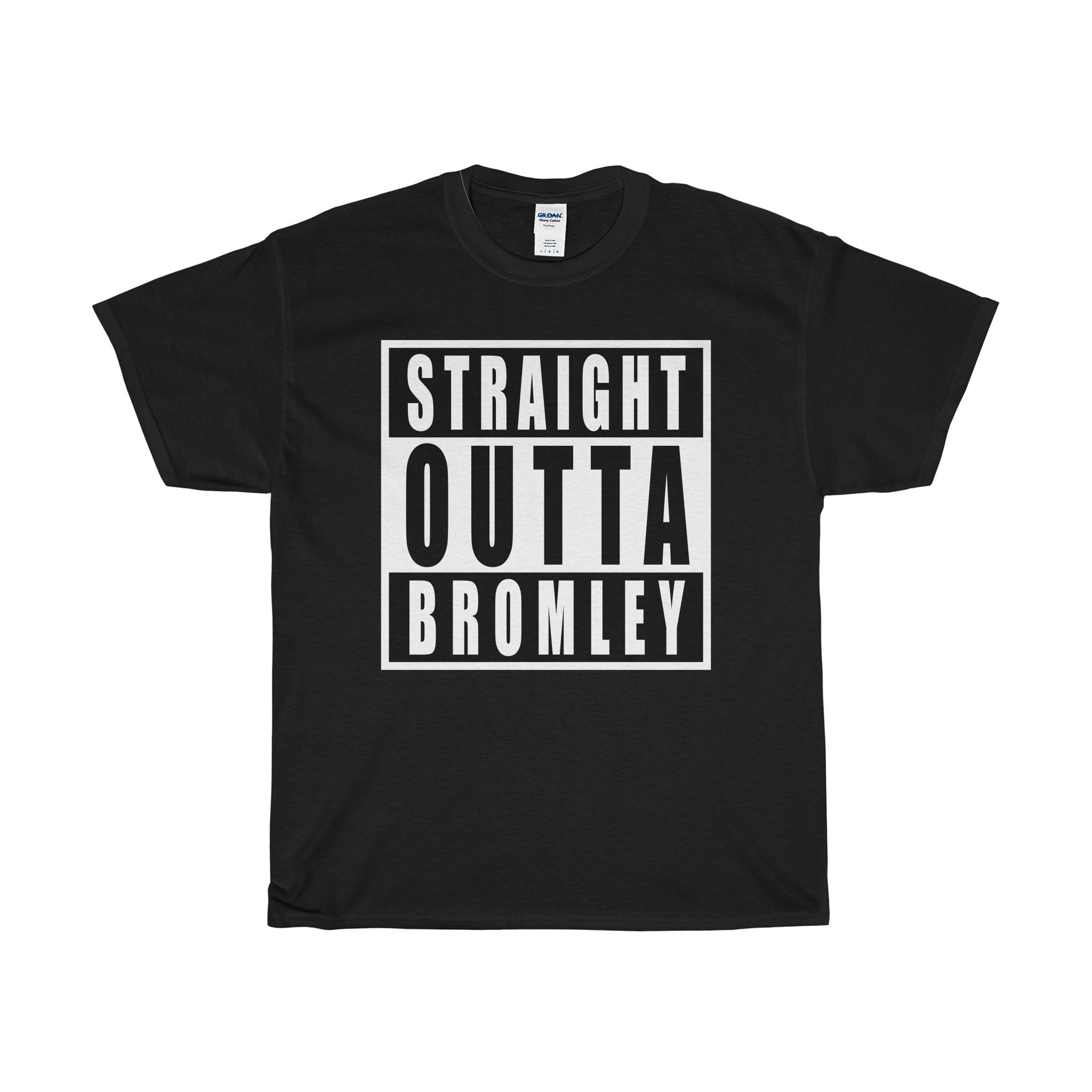 Straight Outta Bromley T-Shirt
31 Widmore Rd, Bromley BR1 1RW
Mandarin Palace has been under the same family owners since it opened in 1989, with a highly trained team dedicated to providing a flavourful experience for each of their customers. Their Sizzling Fillet Steak at just £11 is a dish you don't want to miss. They also offer convenient set menus if you want to try a wide selection!
71 Burnt Ash Ln, Bromley BR1 5AA
Locals have never been disappointed by this high-valued Chinese restaurant, with an all you can eat buffet so you can have a little of everything from their extensive menu. Many praise the extremely efficient service, meaning you're never left with an empty stomach for too long! Try their Crispy Chilli Beef or the Salt and Pepper Prawns to see what all the fuss is about!
10 East St, Bromley BR1 1QX
Serving up a flavourful selection of any Chinese noodle dish you can think of, Miso Noodle Bar proudly give their customers freshly prepared meals so that every bite feeds the soul as well as the stomach! If you have an event coming up and want to impress your guests, then this restaurant also caters for parties, so that every gathering with their food is sure to be a hit! Try their spicy Kung Po Prawn or Crisp Shredded Duck Spring Rolls.
Xian
324 High Street, Orpington, Bromley BR6 0NG England
Awarded a Certificate of Excellence by Trip Advisor, this restaurant is held in high regard, serving up top quality Chinese food. The intimate atmosphere creates a unique experience that is hard to find, whilst enjoying deliciously fresh food. Try their mouth-watering scallops or their popular Mixed Starter to have you pick!
346-348 High St, Orpington BR6 0NQ
King Palace gives you a taste of the vast culinary options the Chinese cultural has to offer, hoping you'll come back wanting to explore more. Unwind in the relaxed atmosphere of this restaurant and enjoy their unique brunch menu from just £13.95 per person! Feeling overwhelming by where to start? Try the Chef Specials to taste the best this restaurant offers.
King Palace Chinese Restaurant
What is The South London Club?
The South London Club is a local discount card to help support small independent businesses across South London whilst saving all who live, work & play in South London money! With over 850+ local discounts to choose from, you will discover & explore all the best hidden gems in South London. Join over 7,000 of us & celebrate all that's independent & South London!