Books are a unique and special way to connect with people, where you can value a new friendship by sharing a favourite book. Supporting independent bookshops are so important in South London communities, appreciating the hard work these business owners put in to giving you fresh and exciting stories. Here's our 5 favourite bookshops in Lambeth Borough!
289 Railton Road, Herne Hill, SE24 0LY
Herne Hill Books has quickly become the cornerstone of its independent business community. They are constantly updating their shelves with exciting new bestsellers, as well as timeless classics. Their large windows fill this corner bookstore with light, its charming green colour being nothing less than inviting. The staff even go above and beyond, sourcing hard-to-find and out-of-print titles! Don't forget your South London Club card on your next visit and receive 5% off everything & 10% off purchases over £30!
26 The Pavement, Clapham, SW4 0JA
Facing the iconic Clapham Common, don't let Clapham Books' quaint exterior fool you, for there are hundreds of books just waiting to be your next favourite. Their range is extensive, from an impressive collection of children's books to hard-hitting fiction and biographies. The staff have been praised for their friendly approach, always being happy to chat about their passion for books! If you use your South London Club card here, you can get 5% off and 10% off purchases over £30!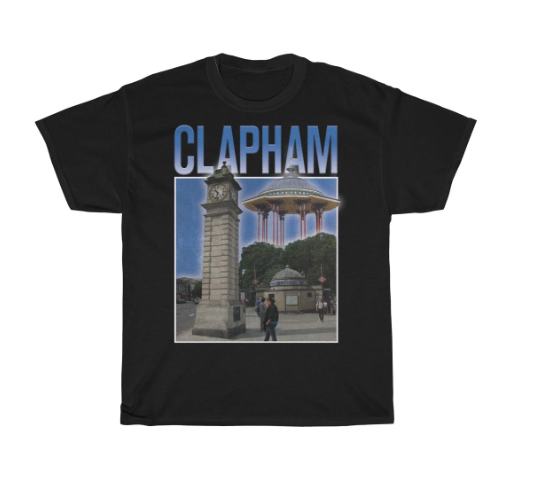 Clapham 90s Style Unisex T-Shirt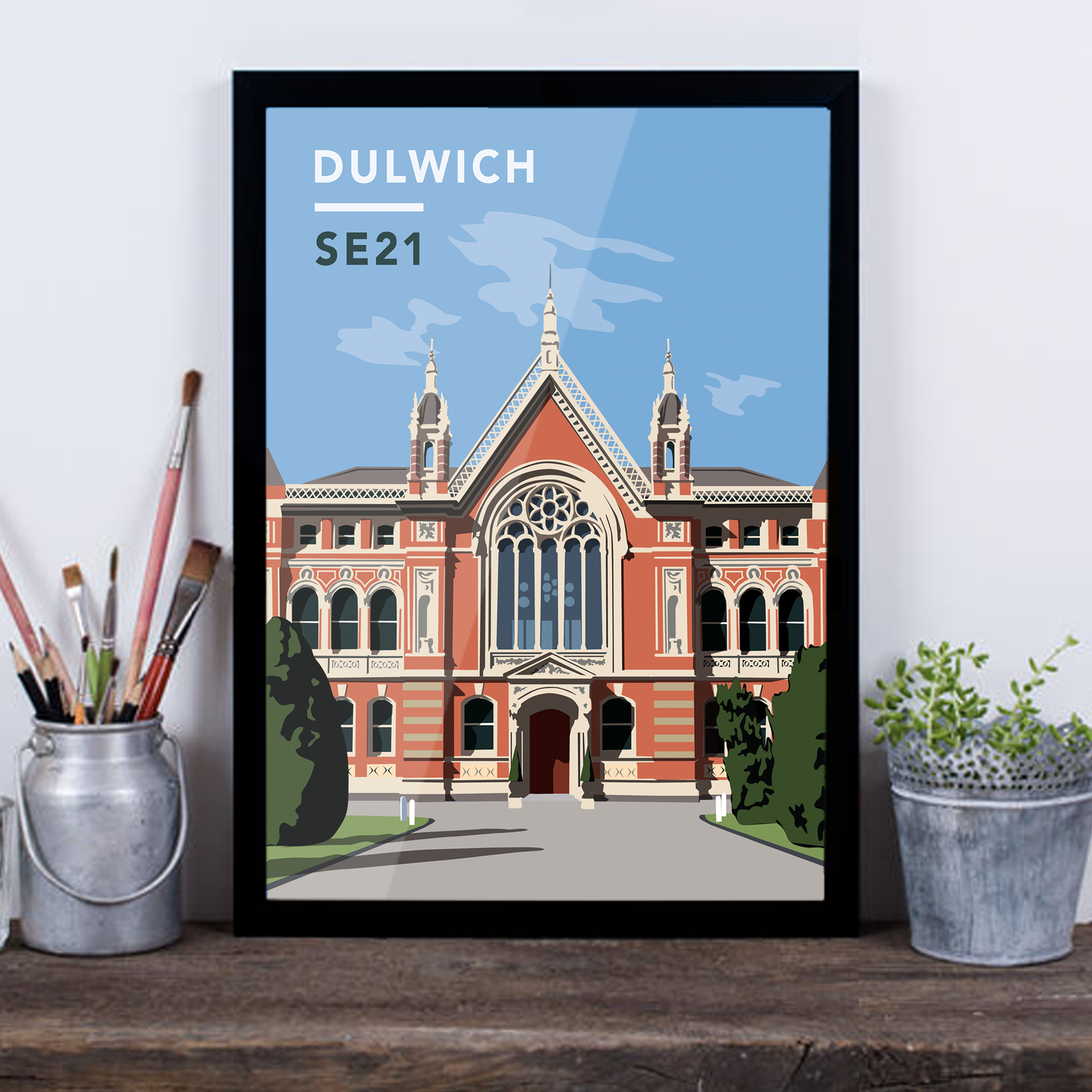 Dulwich College SE21 - Giclée Art Print
20 Norwood High Street, West Norwood, SE27 9NR
The Book and Record Bar pack their shelves tight to make sure you get the widest selection of books possible! This location masters multi-tasking, acting not only as a bookshop, but a record shop and bar too! Owner Michael Johnson started his journey at a stall at Feast, a monthly market, before expanding to build up his own shop in West Norwood. Visiting here is always a treat, knowing you are supporting locals who never gave up on their passion. With your South London Club card, you'll be rewarded with 10% off any purchase!
439 Coldharbour Ln, Brixton, London SW9 8LN
This vintage-style bookshop specialising in second hand books shows Brixton's community how they can shop sustainably and still enjoy the centuries-old tradition of picking up a good book. They buy and sell a range of different genres, including women's issues, religion and even first editions. By nature, this bookshop's stock is constantly changing, so you'll likely find a new book every time you visit!
6 Croxted Road, West Dulwich, London SE21 8SW
Dulwich Books pride themselves on giving back to their literary community, opening their doors to not only book lovers, but independent authors too, looking for a safe and encouraging platform to showcase their work. To keep their customers updated, they have their books of the month in almost every genre, so when you visit this bookshop, you'll know exactly what's the next hot book!
What Is The South London Club?
The South London Club is a local discount card to help support small independent businesses across South London whilst saving all who live, work & play in South London money! With over 850+ local discounts to choose from, you will discover & explore all the best hidden gems in South London. Join over 7,000 of us & celebrate all that's independent & South London!