Discount:
5% off everything
Address:
272 Kirkdale, Sydenham, London SE26 4RS
Website:
Do you care about your local community? Are you tired of shopping in the same big multinationals? Do you love living here and want to be able to afford to live here?
Then get the South London Club Card and support your local independent businesses.
Kirkdale Bookshop: Bookshop In Sydenham
Kirkdale Bookshop and Gallery is a charming community-oriented bookshop in Sydenham. Situated not five minutes' walk from Sydenham station, this truly local bookshop is "a combination of award-winning bookshop and cultural hub" - having been awarded best bookshop in the area by Time Out London.
Kirkdale have an extensive collection of both new and second-hand books for all age groups, tastes and interests. As one of, if not the, oldest bookshop in South East London (having opened in 1966) Kirkdale have been gradually expanding over the years and now boast a formidable collection of books shelved over two floors. If you can't find the book you're looking for amongst those however, Geraldine and the other friendly staff will order it for you online and can have most books within 24 hours.
The range of products on sale includes greeting cards, wrapping paper, novelty mugs, stationary and even Artwork - the latter made possible due to the purpose-built gallery and the bookshop's connections with local artists.
Kirkdale bookshop is extremely child friendly, with a replete children's section and weekly story-time sessions on Saturday mornings, making them a destination for literature-loving parents across the area.
In addition to all this, Geraldine and the team put on a number of events. They have book signings, artists' exhibitions and a book club who meet every other month - check their website or social media for details!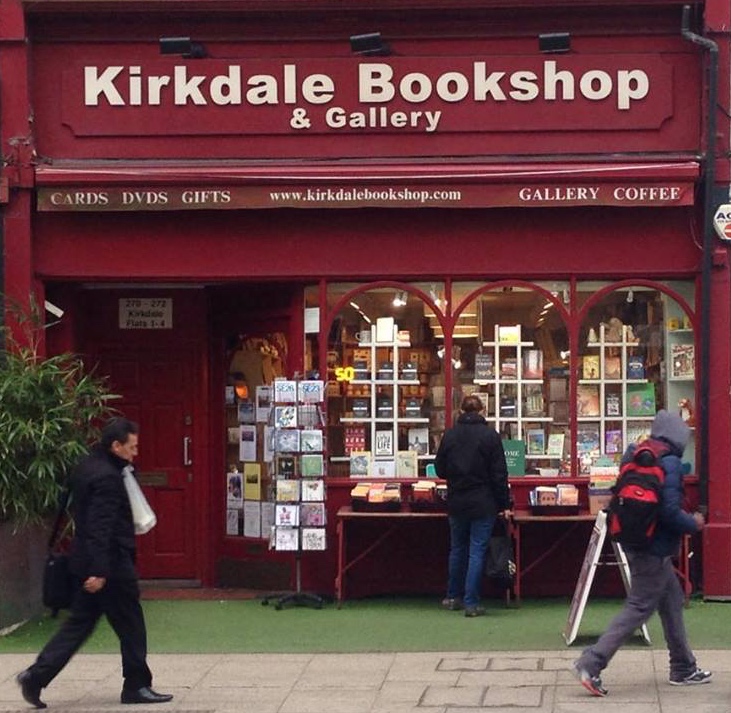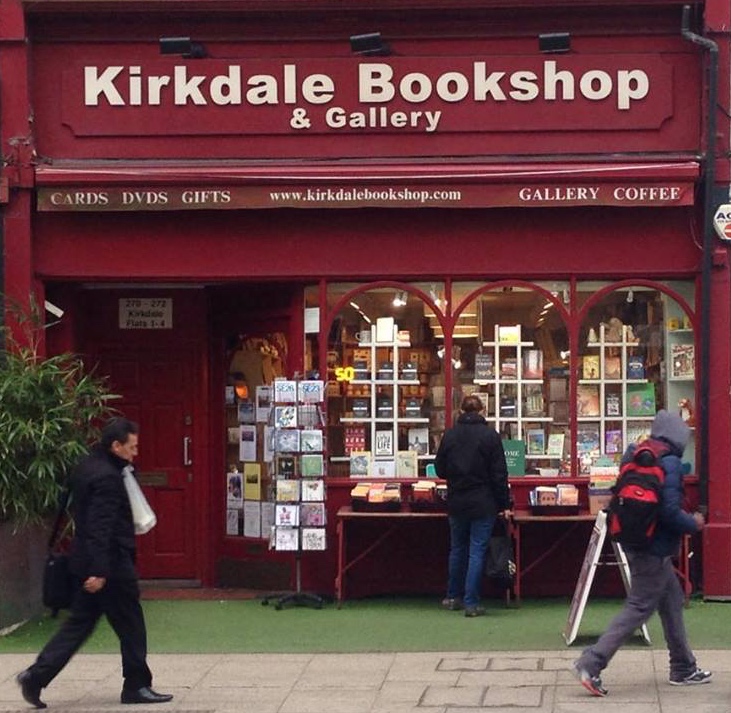 OPENING TIMES:
Monday: 9.30am - 5pm
Tuesday: 9.30am - 5pm
Wednesday: 9.30am - 5pm
Thursday: 9.30am - 5pm
Friday: 9.30am - 5pm
Saturday: 9.30am - 5pm
Sunday: 12pm - 3pm