Do you care about your local community? Are you tired of shopping in the same big multinationals? Do you love living here and want to be able to afford to live here?
Then get the South London Club Card and support your local independent businesses.
Chez's Barbers: Barbers In Catford
Chez's Barbers, a traditional barbers with a modern edge, is a must-visit for any modern man who takes pride in his appearance. The team offer both modern & traditional hair cuts and can cater for a variety of requests and hair types.The team at Chez's Barbers are professionally qualified, seasoned barbers and are able to cut Afro-Caribbean hair, perform hot towel shaves and deliver just about anything under the banner of male grooming. Nose and ear hair treatments alongside cleansing creams, steam blowers and warm sponges means that no matter what you are looking for, Chez's Barbers is one to consider.
Whether you are looking for a last minute trim or booking your appointment in advance, the team will do everything to make sure your needs are met. A comfortable waiting area equipped with a TV, up-to-date newspapers and a range of refreshments is all that stands between you and hair you're looking for.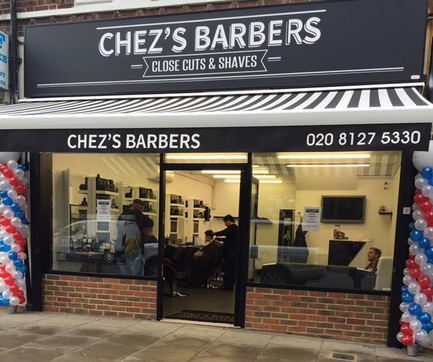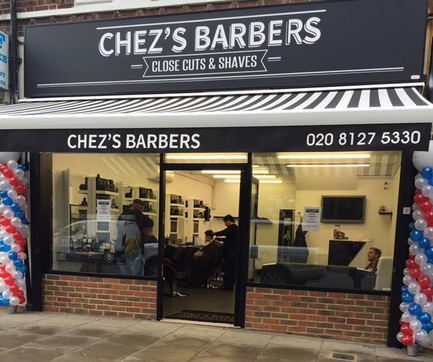 OPENING TIMES:
Monday : 10am - 7pm
Tuesday : 10am - 7pm
Wednesday : 10am - 7pm
Thursday : 9am - 7pm
Friday : 9am - 7pm
Saturday : 8.30am - 5:30pm
Sunday : 10am - 3pm