Discount:
15% off takeaway
Address:
389 Brockley Road, London, SE4 2PH
Website:
Do you care about your local community? Are you tired of shopping in the same big multinationals? Do you love living here and want to be able to afford to live here?
Then get the South London Club Card and support your local independent businesses.
London beer dispensary: Bar And Restaurant In Crofton Park
The London Beer Dispensary is independent pub & ale house and dining room on Brockley Road, South London. One of Brockley's most reputed independent gems, the London Beer Dispensary have achieved notoriety for their both their bulging burgers and ever-changing selection of the best real ales, from pale ales to porters.
In addition to the 8 taps of ales and ciders, the team at the London Beer Dispensary serve six different keg-lines, for those looking for a cooler, more refreshing modern ale. Meanwhile, for the those not so partial to strong flavours of hops and malt barley, the team also offer a fine selection of wines and whiskeys (and whiskys) - leaving ample choice for alcohol connoisseurs across the spectrum.
For food, expect; mountainous burgers of the most ambrosial variety, scrumptious Sunday lunches and seasonal extras. Food is served between 12-3 in the day and 5-10 in the evening.
The pub is long, narrow and quite peculiarly barless. Kegs rest comfortably out front and a nice layout of wooden tables makes for a laid-back, conversational and cosy atmosphere. Stretching past the beer station down a long corridor is a lovely back room featuring boutique furniture, a TV, and more vintage ornaments. There is also a neat garden for those partial to a cigarette with their drinks and conversation.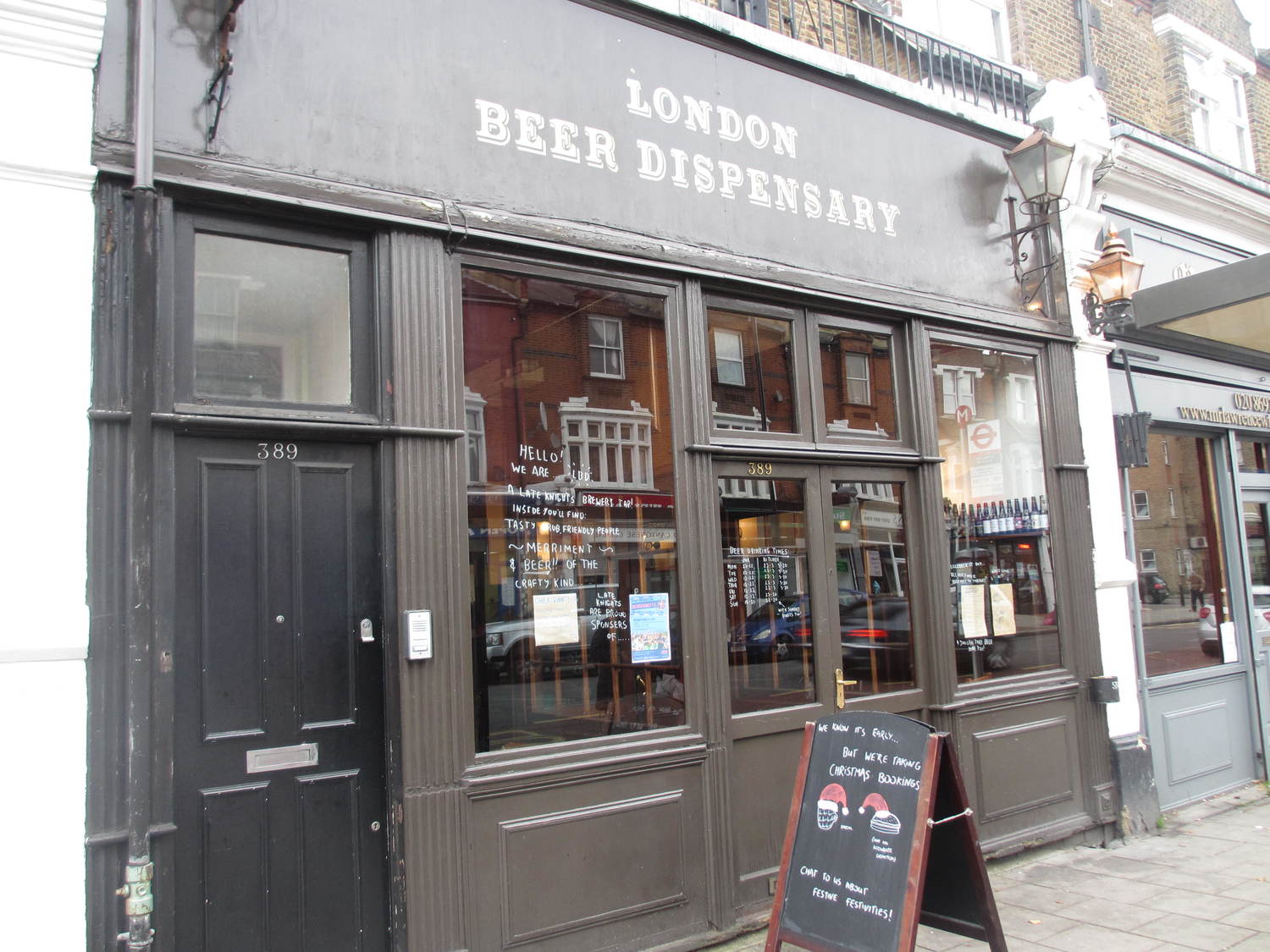 OPENING TIMES:
Monday: 12pm - 11pm
Tuesday: 12pm - 11pm
Wednesday: 12pm - 11pm
Thursday: 12pm - 11pm
Friday: 12pm - 12am
Saturday: 12pm - 12am
Sunday: 12pm - 11pm